Firm Foundations.
Mrs McDermott, Head of Faith Life, reports on the Upper V Retreat, held on Thursday 20th and Friday 21st January.
'To mark the end of their mocks, we brought Upper V to SPEC, the Diocese of Westminster's retreat centre in Pinner.
The theme of the retreat was Firm Foundations. The staff at the retreat centre planned and delivered a series of whole group sessions and smaller group sessions to unpack the theme of Firm Foundations.
The year group was fortunate to have Fr Mark Walker, the Diocesan Youth Chaplain, who celebrated Mass with the pupils on the Thursday afternoon. Another beautifully still and prayerful experience for the students was silent Adoration in the chapel. For many of them, this was their first experience of Adoration and the stillness and silence were a great respite – especially for the teachers who accompanied them!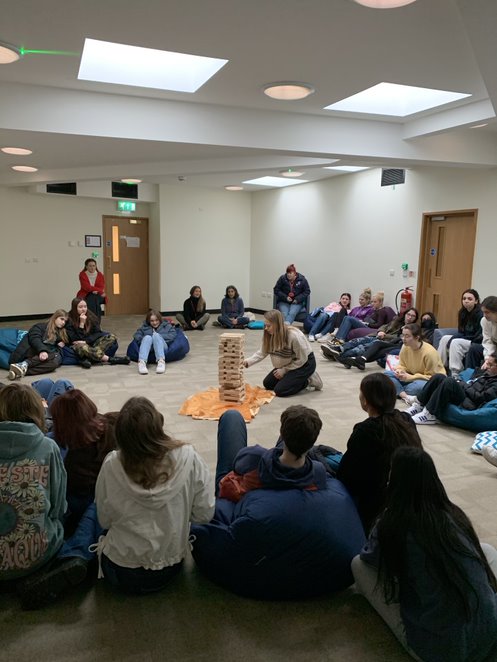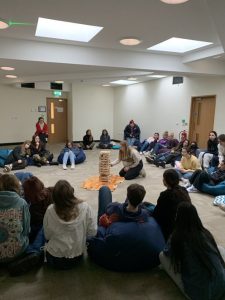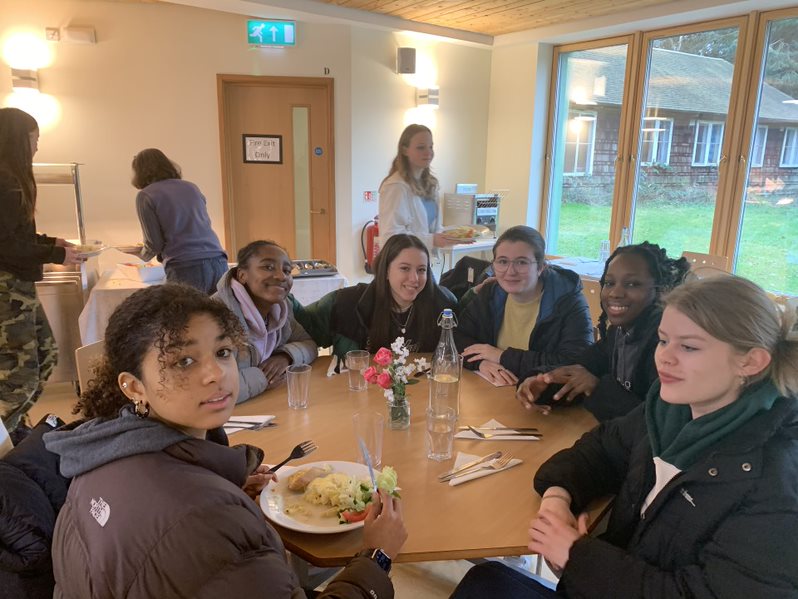 The first evening ended with movie night for many, whilst others played cards and a few even partook in corridor gymnastics; much to the heart raising anxiety of Mrs McDermott!
The final morning started with a prayer session that incorporated a game of Jenga; much to Miss Hales' delight! She was also over the moon as the next whole group session was a Disney Lyrics quiz. Mrs McDermott has just about got 'Let it go' out of her head!
The final sessions included the exchanging of affirmations. It was wonderful to sit at the back of the chapel and see the smiles on the faces of everyone as they read the beautiful things their friends had written about them.'
One of our pupils, Mattie, had this to say about the retreat: 'I really enjoyed the retreat because it was a really nice time to take for ourselves and to relax after our mocks. I think that the retreat was also good because even for the people who do not necessarily believe in God or do not have a faith, we were all still able to relax and use the meditation time to think about ourselves and forget about the business of school and our lives for a couple of days. We were reminded that we should take time for ourselves and the retreat leaders made that time both enjoyable and relaxing. We were able to have free time with our friends which was very nice. When we had a meal we said thank you to the cook, Alan, who made delicious food and then we said thank you to God. We did this by saying Grace, and one of the leaders, Holly, showed us three different songs and ways to say grace.'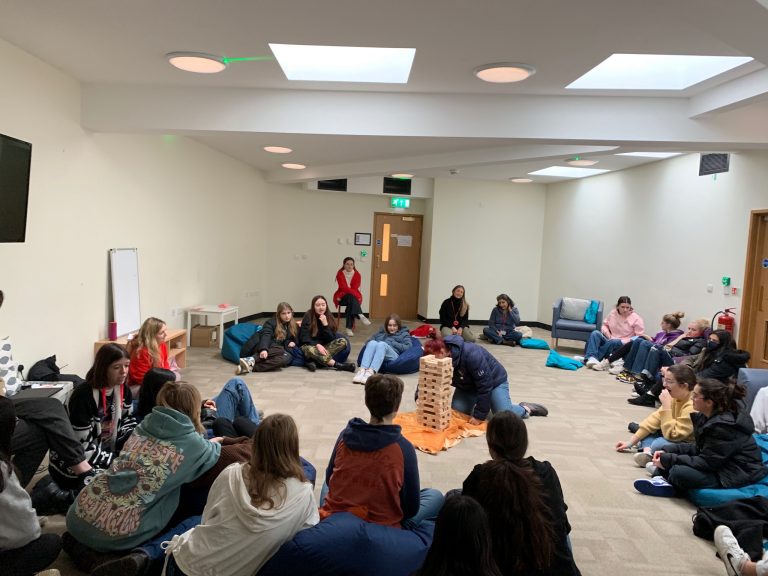 Another comment we have received from a student was, 'The retreat gave me a chance to relax after our mock exams and spend time with friends. I enjoyed the group activities and it was nice to do something new, as I had never done 'guided adoration' before.'
And a final comment from a member of Upper V, 'I just wanted to thank staff for organising the retreat as it was a really good time to connect with others and God.'
Categories:
Faith Life
Priory Post
Senior
Whole School