A sublime evening.
The St Cecilia Concert yesterday evening saw parents at last return to the Chapel to hear our musicians and singers. They were not to be disappointed as the evening's programme was a testament and tribute to the hard work and talents of our pupils and staff.
Although bubbles are being kept to, which meant that the Juniors could not be present, Upper I had composed and performed a song and rap on video protesting against the felling of trees, caged animals and bullying. This set the standard for the rest of the evening.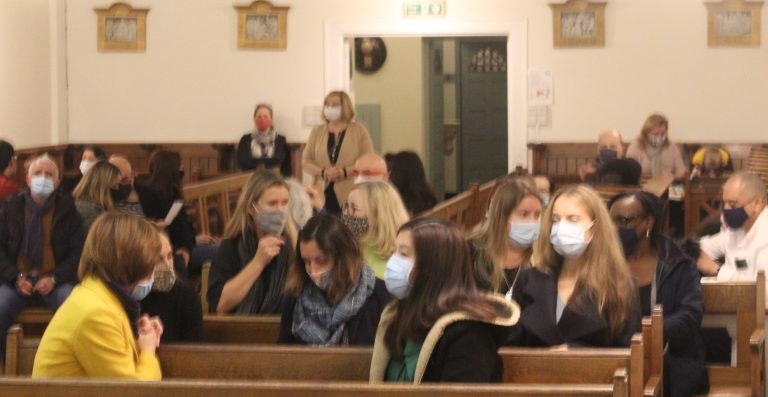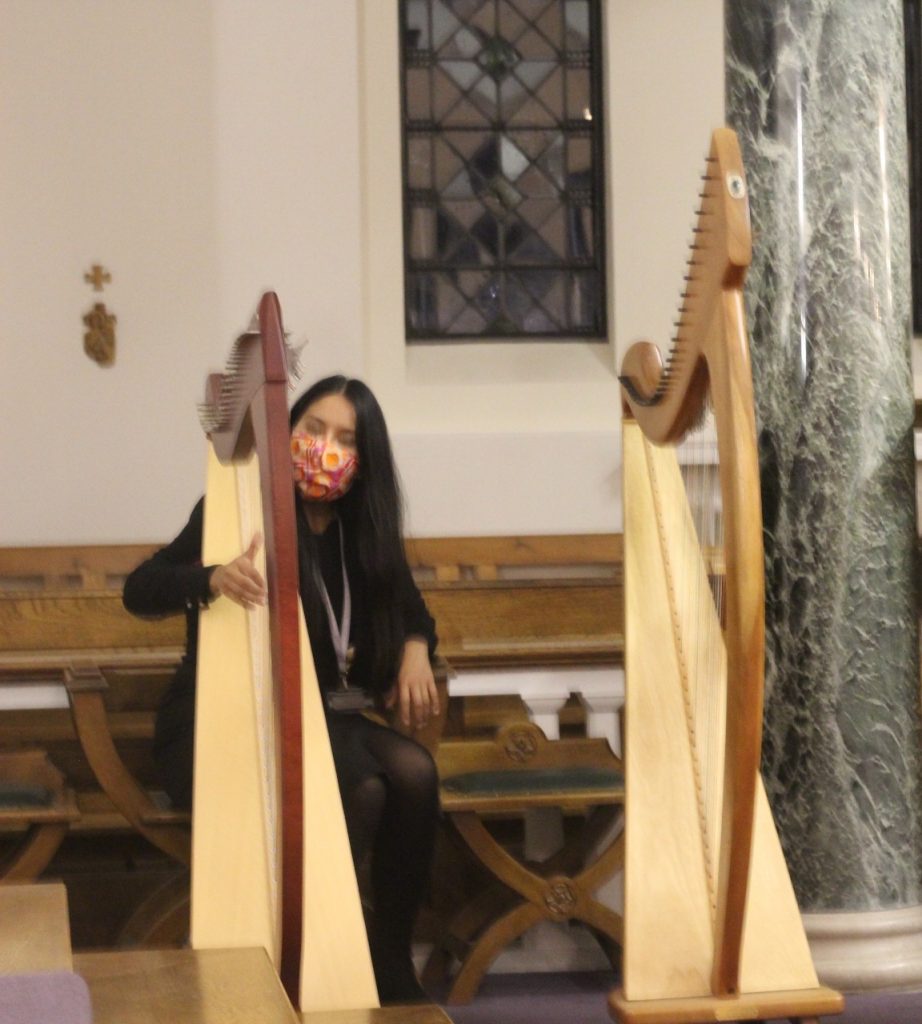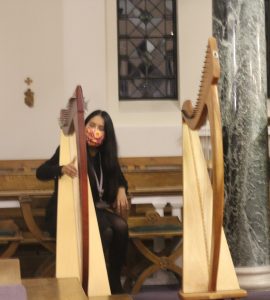 The Seniors then took centre stage with a series of wonderful performances. The Form III Choir began with a performance of 'Go the Distance', a song from Disney's 1997 film, 'Hercules'. This is a song about hope, perseverance, about going the distance.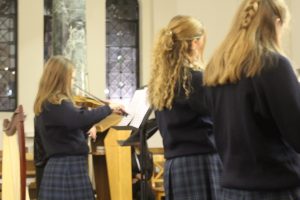 The Senior Flutes then played the haunting, 'Papa, can you hear me', the song from the 1983 film, 'Yentl' and this was followed by the Senior Choir singing 'Chosen Family' by Rina Sawayama, a song which emphasises how a chosen family is made up of people who intentionally choose to embrace and support one another regardless of blood or marriage.
The String Quartet followed this with the overture to Jacques Offenbach's Orpheus in the Underworld and the Harp Group then played a piece by Fiona Clifton-Welker, an upbeat piece in the jazz style, especially arranged by Ms Aspinall.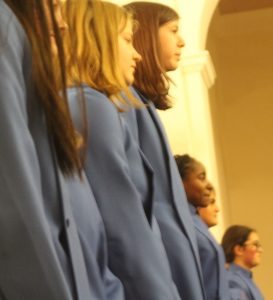 The Senior Strings were glorious in their playing of Bach's Double Violin Concerto with soloists Carlotta and Alexandra demonstrating their virtuosity. The Baroque Ensemble, comprising Daisy, Carlotta and Isabel then performed Uccellini's 'L'aria sopra la Bergamasca'. This again, like all the performances, held the audience entranced!
Finally, the Chamber Choir rounded off the evening with Rutter's 'Gaelic Blessing', a fitting end to the evening which speaks to us of the deep peace to be found all around us, and in Christ.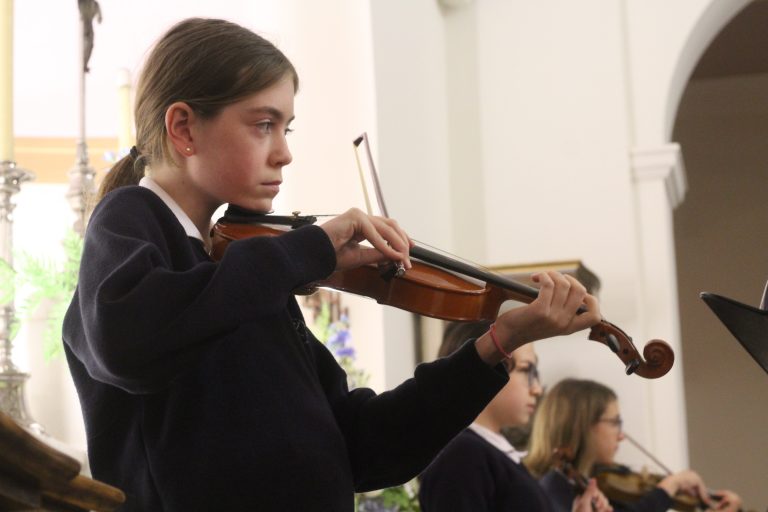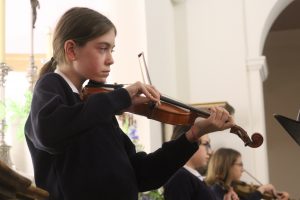 Our choirs were in fine voice and our music ensembles played beautifully. Thank you to all our musicians, all who attended and all who helped and all members of our triumphant Music Department, led by Dr Higgins, who gave us such a wonderful evening to remember.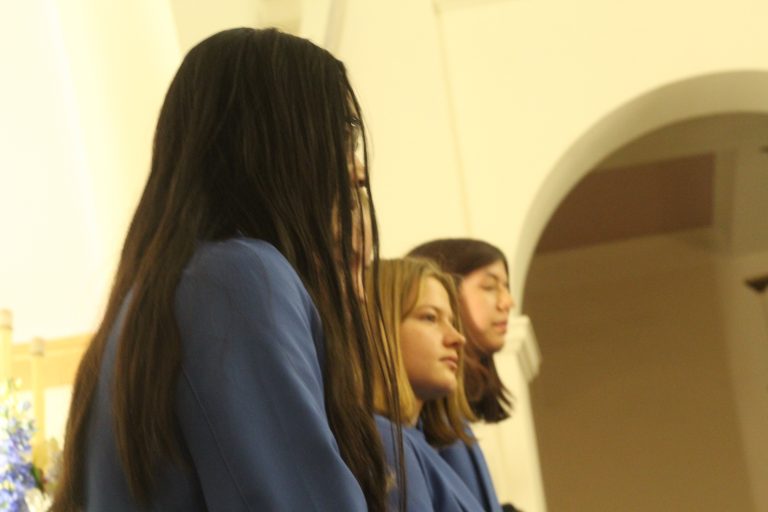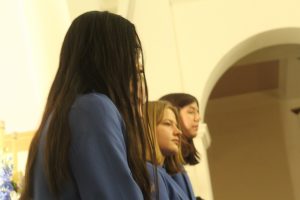 Categories:
Junior
Nursery
Prep
Priory Post
Senior
Sixth Form
Whole School