Diplôme d'Etudes en Langue Française.
This was the first year that pupils that pupils at St Augustine's Priory took the DELF (Diploma of French Language Studies) and all the girls achieved excellent results! Mlle Gandi, Modern Foreign Languages Department, comments, 'This has been a very successful year, reflecting the pupils' commitment and dedication – not only during school time and live teaching but also during the lockdowns'.
The Diplôme d'études en langue française (DELF or Diploma of French Language Studies) is an internationally recognised French Language Proficiency Certificate awarded by France's national Ministry of Education. It consists of a series of independent assessments based on a scale of language proficiency defined in the Common European Framework of Reference (CEFR), a framework used in second language learning around the world.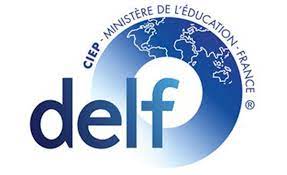 Two sessions were held at St Augustine's Priory, one in December 2020 and one in June 2021. Each test consisted in a listening, reading, writing and speaking section and in both sessions all the girls scored over 80%, with the one girl in the December 2020 session scoring an amazing 100%!
The December 2020 session saw Claudia, Arianna and Amba (then in Form III) sit the DELF A1.1 and the June 2021 session saw Lucia (then in Lower IV) sit the DELF A1 and Amelia (then in Form III) sit the DELF A2 together with Caterina, Roza and Pavneet, who were then in Upper IV.
Mlle Assemat and Mlle Gandi ran special language clubs to prepare the girls for the DELF, with those who sat the December test starting when in Upper II. Participation in these clubs is by invitation or following a selection interview and preparation for the DELF requires consistent commitment and some independent work and motivation.
Congratulations to all our DELF achievers!
Categories:
Junior
Priory Post
Senior
Sixth Form
Whole School