Field visits commence!
Mr Chappory, Head of Geography, reports on the two Geography field visits which, after a long gap, Form III and Lower IV were able to take part in last week: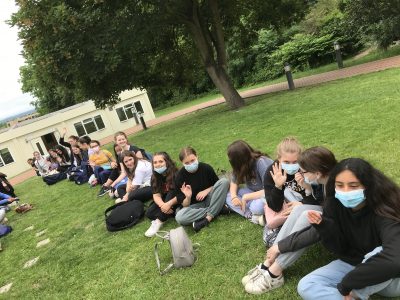 Lower IV ready to set off!
'On Thursday 10th and Friday 11th June, the Geography Department took Form III and Lower IV to a stretch of the River Pinn from West Ruislip Tube Station down to Swakeley's Park. The river study was pretty standard for a London River. It did not follow the basic rules that rivers get wider, deeper and faster with distance downstream and it did not take the girls long to realise that human interference, such as canalisation, had led to this. The girls collected data diligently and hypothesised effectively, successfully applying what they had learnt in class in the field. After so long, it was so good to see them all learning Geography through the soles of their feet.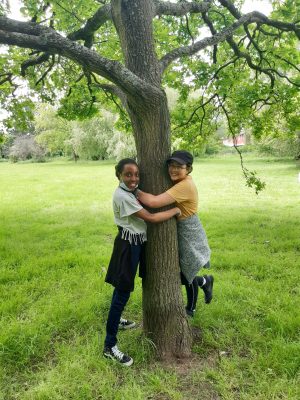 Form III see HS2 impact on the flood plain and tree hugging in Swakeley's Park.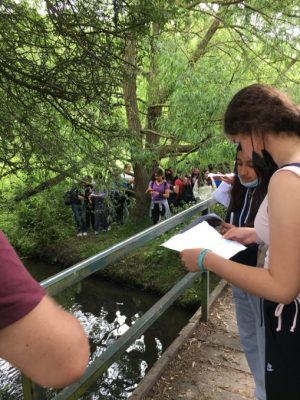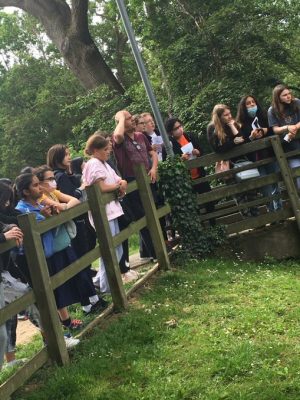 What was very special, was the students' level of enquiry. They soon picked up on the ecological value of the river's floodplain and were suitably outraged by the destruction brought to it by HS2. Equally, they were concerned about how close to the river some of the houses are and enquired about the extent to which these houses might flood. They were amazed when a resident came out of his garden and offered to measure the length of his garden from the river and the height of the back door to his house from the ground in order to ascertain flood risk. They were amused when they realised that this was staged and the resident was in fact a friend of mine.
All this and excellent weather made both the Form III trip and Lower IV trip, roaring successes.'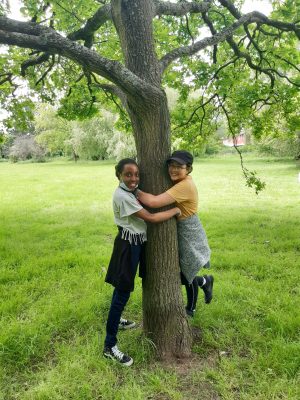 Categories:
Priory Post
Senior
Whole School