An inspiring career.
Governor of St Augustine's Priory, Mr Floyd Steadman, who so generously gives of his time to staff and girls, most recently in his training workshops on Unconscious Bias, has recently featured in an article in The Guardian.
The article, by Jeremy Inson from 4th June, focuses on Maro Itoje, Saracens and England rugby player, who speaks of Mr Steadman's inspiration and encouragement when he was Maro Itoje's headmaster. It tells of Mr Steadman's experiences and the racist abuse he suffered over his career and his commitment to promoting diversity in rugby.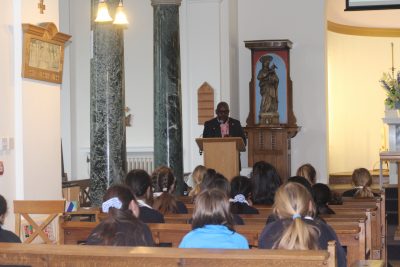 This is an excellent article and can be found at:
https://www.theguardian.com/sport/2021/jun/04/floyd-steadman-the-saracens-scrum-half-turned-headmaster-that-spotted-maro-itoje-potential-england-lions?CMP=Share_iOSApp_Other
Categories:
Junior
Nursery
Prep
Priory Post
Senior
Sixth Form
Whole School