Upper IV and Lower V celebrate.
Mass was live streamed to the families of girls in Upper IV and Lower V this week who are celebrating making their Confirmation this year or who had received the sacrament last year. Other participants in this week's Mass were the Liturgy Prefects from Form III to Lower V, witnessing the celebration of the receiving of the Holy Spirit.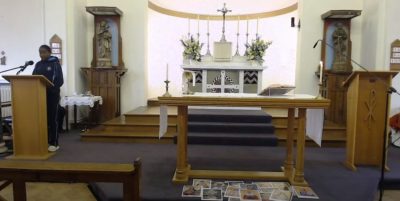 Fr Thomas celebrated the Mass and it was a service filled with joy and music. Before the Mass began girls laid pictures under the altar of the saints in honour of whom their took their Confirmation names. The girls taking part had beautifully organised the Mass and it was a memorable occasion; each girl performing their duties with commitment and enthusiasm, from the introduction to the Mass to the readings to the prayers of the faithful to the soloists who performed at Holy Communion.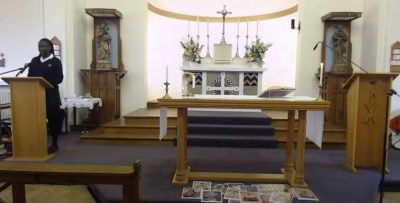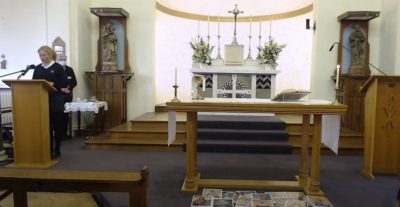 After Mass was over Mrs Raffray, Headteacher, spoke a few words of congratulation and presented each girl with 'The Survival Guide for Young Catholics'.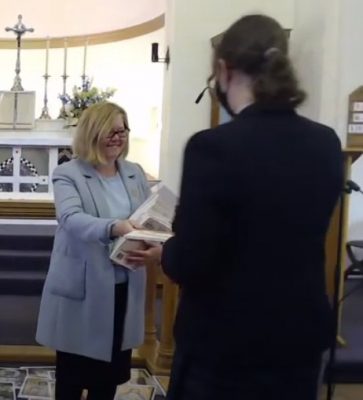 Although pupils receiving the sacrament of Confirmation in their own parishes, this was an opportunity for all to join together as members of the community of St Augustine's Priory.
Congratulations to everyone who participated in the Mass, it was an occasion to celebrate and remember.

Categories:
Faith Life
Priory Post
Senior
Whole School