Uniforms galore.
The Modern Languages Department set a challenge for the girls in Upper II recently. As Ms Gandi reports, 'Upper II have been learning about clothes and colours. They then accepted the challenge to create a school uniform and describe it – in French! We had an exhibition of their uniforms in the Marquee where both classes presented their creations. We have had amazingly creative presentations with live models and, at times, photoshoots of family members. The girls also produced fashion websites, whole sets of dolls dressed for school, beautiful drawings and a wide range of materials as well as exceptionally ambitious and well written descriptions in French.'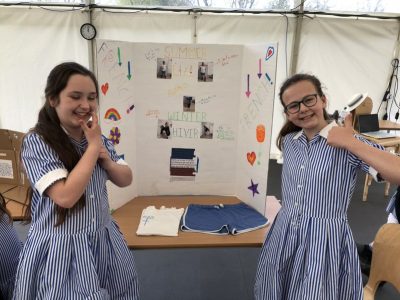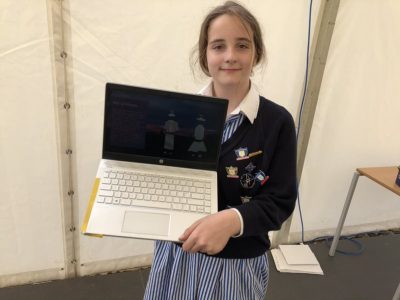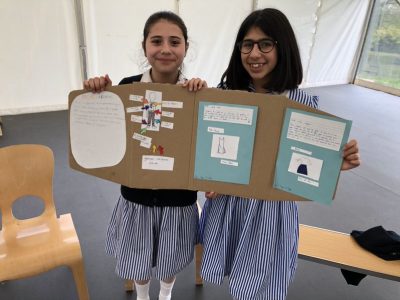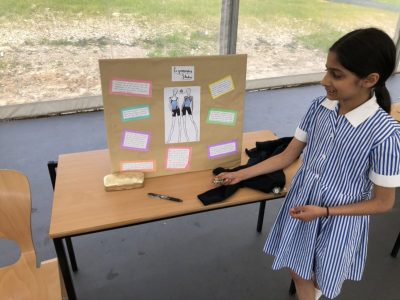 First place was awarded to Rin and Sara, second place to Enya and Odile and third place went to Holly and Maria. Highly commended went to Aline and Rose and Sophia G.
Congratulations to all in Upper II for some amazing school uniforms.
Aline commented, ' I really enjoyed getting together with my partner to work on the project! I learnt how to say a variety of colours and also some of the seasons. Rose and I found it hard to pronounce some of the words, but we managed to figure it out! I would recommend that if you have trouble writing your explanation, you could contact a friend who may know some more French words than you. (Having a partner can be very beneficial!). You will not finish your project in a day, so be patient and continue working as hard as you can!'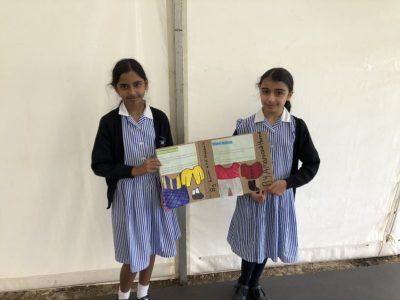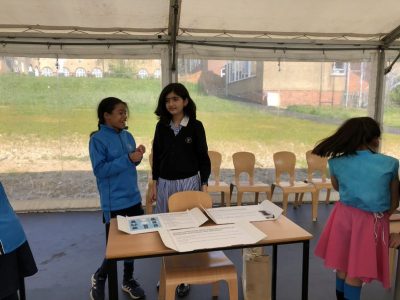 Enya said, 'I really enjoyed working with my partner (Odile) and putting the board together, but my favourite part was the time when we got to see the whole year's projects!'
Other comments included, 'What I enjoyed most about this project was that I got to see other peoples' fashion choices and opinions' and 'I found it fun to work as a team and create your own uniform that you could show to other people with them actually listening to you and not walking away.'
And, what did Upper II learn?
One girl commented, 'I learnt that there are so many words that could be said in two ways, and how the words that I thought was feminine were masculine.' While another said, 'I learnt how to describe clothing and it also helped me learn how to draw clothes. I also learnt how to write long paragraphs in French and to use a French dictionary to help make complex sentences.'
Another emphasised that, 'Working on this project improved my French and I learnt about different school uniforms that are soon to be made!'
The final word goes to this member of Upper II, 'I learnt many words and I am very proud to say I didn't use google translate even once! We made our display look really nice which did take a while. We worked really hard on it but even on the morning before the project we woke up at 6.00am to make finishing touches at my house to make sure all was in order'.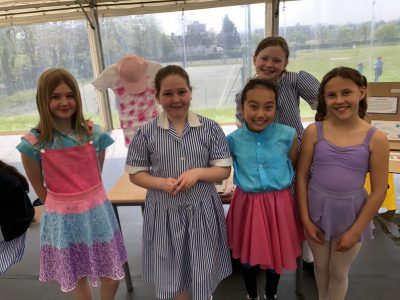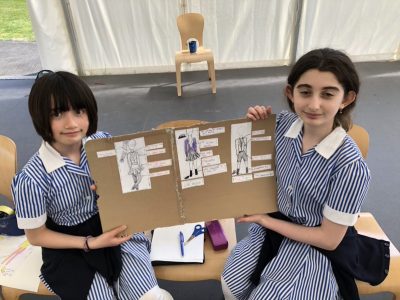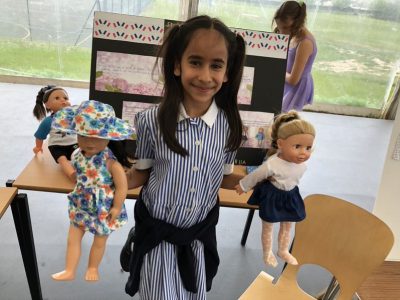 Categories:
Junior
Priory Post
Whole School