Something to aim for!
Each year, Priory 6 girls are invited to submit applications for the St Augustine's Priory Travel Scholarships. We always receive some fascinating proposals from girls wanting to explore the distant reaches of our planet.
This year was no exception and two projects have been selected to be awarded the scholarship. Prisha and Vanshika, from Lower VI, aim to travel to New Delhi in India for two weeks. They will mainly be teaching English, helping close the gap in education due to the global pandemic. However, they will also be visiting the wonderful sites that India is replete with, including the Taj Mahal, the Golden Temple, the India Gate, Qutabminar and the National Zoological Park.
Prisha and Vanshika state that they want to 'Explore and learn the difference in the education sector in India, as well as gain a cultural knowledge. We want to discover the variety of experiences (religious, architectural, historical) within India and gain an appreciation for the beauty and significance behind it.
We would like to gain the knowledge and appreciation of those who are struggling to gain education in an emerging country especially through this pandemic, as well as being able to assist them in learning newer topics and have a relationship with those whom we teach. The plan is to donate money towards our host NGO to provide them with school necessities. In this way we can not only give temporary help in teaching but the impact we make may also be more permanent through what they could buy with our donation.'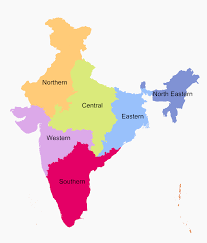 Jeevun and Isabella, also in Lower VI, would like to visit the island of Borneo and volunteer at a shelter which takes care of orangutans, sun bears, binturongs and macaques. The shelter is situated within the Kubah National Park and based at the Matang Wildlife Centre.
They say, 'Whilst there, we will take part in construction, husbandry (care and cultivation of plants or animals) and maintenance of the site. We can also assist in painting, cleaning, varnishing or gardening within the shelter. There will also be an opportunity to feed the animals and clean their enclosures. Another important element of the care given in the wildlife centre is the process of enrichment where we will provide the animals with stimulating environments and activities designed to promote their natural behaviours. (Enrichment activities include sensory skills, social interaction, puzzle feeders and bubbles, providing entertainment as well as mental and sensory stimulation). This will give them a better chance of thriving in the wild, especially as there are some orphaned orangutans who do not have the skills necessary to survive outside of the enclosure without this intervention.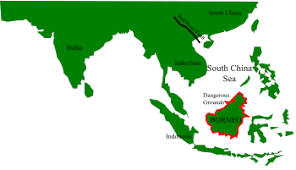 Both the Bornean and Sumatran Orangutan are considered critically endangered by the IUCN (The International Union for Conservation of Nature) and this status looks unlikely to change any time soon. With the orangutan population suffering from a 75% drop in just 100 years due to habitat loss, the illegal pet trade and forest fires, the rate of decline is unsustainable, and the orangutans are in grave danger of becoming extinct. Few other animal species have suffered a population drop as drastic as that of the orangutan, and that is why change needs to happen and it needs to happen soon. We think that we can play a part, albeit a small one, in helping to slow down this rapid decline in orangutan population and bring back skills and knowledge that will help educate and involve the larger St Augustine's Priory community in this endeavour.'
Congratulations to Jeevun, Isabella, Prisha and Vanshika and we look forward to hearing about your travels and experiences.
Categories:
Priory Post
Senior
Sixth Form
Whole School