Mr J Wesolowski.
This term we are delighted to welcome Mr J Wesolowski who is joining the Mathematics Department as cover for Ms Khairoun to teach the Seniors. Mathematics is a subject Mr Wesolowski says, 'helps students with analytical and problem-solving skills'.
Mr Wesolowski says, 'I'm looking forward to teaching girls with a love of learning and hope to inspire some to pursue further learning in a mathematical subject. When I first visited St Augustine's Priory, I found the school to be situated on a wonderful site and all the staff I met have been exceptionally friendly and welcoming.'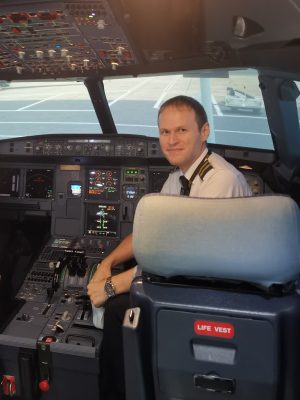 Mr Wesolowski studied Engineering at the University of Cambridge, where 'I gained a real appreciation for the many practical uses of Mathematics and it really highlighted how Mathematics is the language of nature. After my main degree I went to the University of Exeter for teacher training, followed by working as a teacher in London for four years. I am now returning from the United Arab Emirates, where I have worked in a different profession for the past five years and I am looking forward to teaching again.'
In addition to Mathematics, Mr Wesolowski enjoys flying light aircraft and uses this enviable skill to travel around the UK (in normal times)!
We hope that Mr Wesolowski enjoys his time with us, teaching a subject he is obviously passionate about.
Categories:
Priory Post
Senior
Sixth Form
Whole School