'Whoops-a-Daisy Angel'.
Thursday 3rd December saw the latest of our annual Nativity plays: the Prep I and Prep II Nativity. 'Whoops-a-Daisy Angel', a musical play about a disorganised angel who is chosen to show the way to Bethlehem, was filled with familiar characters, from Mary and Joseph to angels, shepherds and the three kings.
Prep I and Prep II performed beautifully, singing and acting their way to Bethlehem. Although parents were not able to be present in the Chapel to see their children perform, the production was filmed for families to enjoy from home.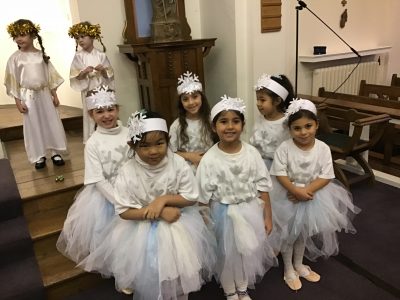 Congratulations to all the cast and the staff who brought this enchanting Nativity to fruition.
Categories:
Prep
Priory Post
Whole School