Juniors and Seniors perform virtually.
Our annual St Cecilia Concert took on a new persona this year when the Music Department put together a unique showcase which went live on the evening of 19th November. This concert is a highlight of our musical year but, as this year we were not able to host our usual audience of families and friends to hear and appreciate the musical talents of our pupils, Dr Higgins and his colleagues in the Music Department gathered together a wonderful collection of videos which were recorded at school over recent days.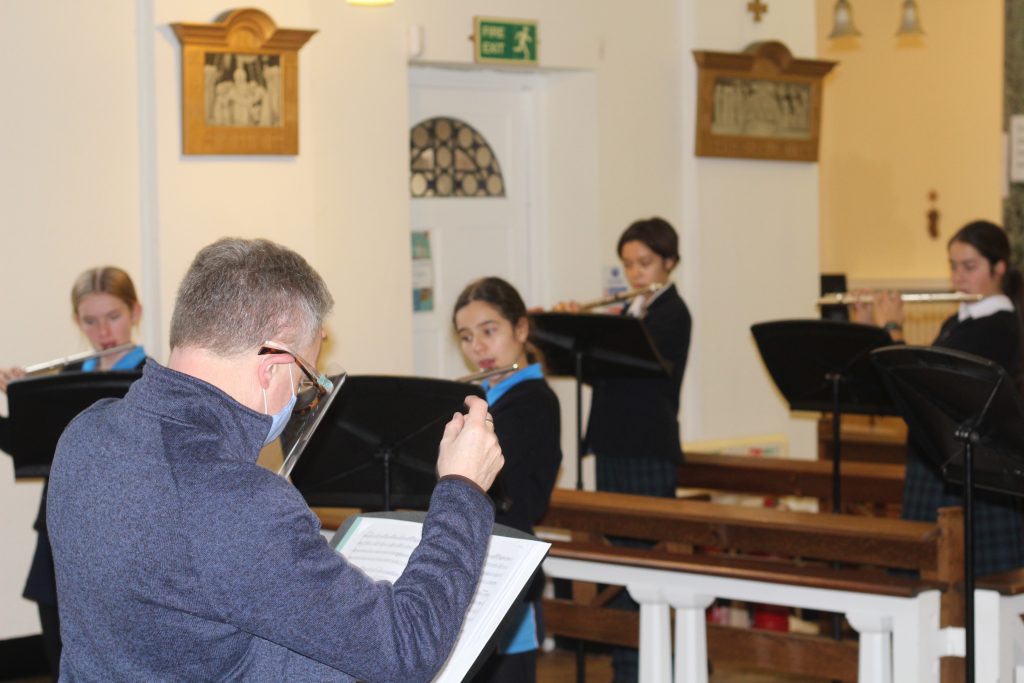 As Dr Higgins reported in his letter to parents of 19th November, 'Since returning to school, girls have continued to participate in our musical ensembles and have worked incredibly hard, both independently and with staff to produce tonight's offering. We hope you and the students enjoy seeing the culmination of their work.'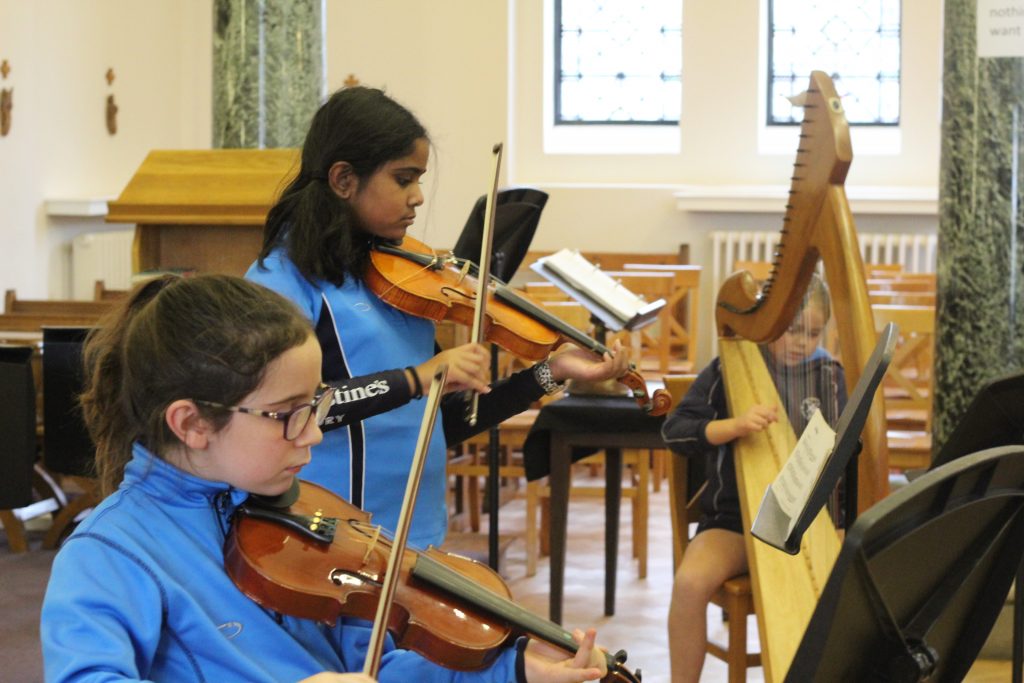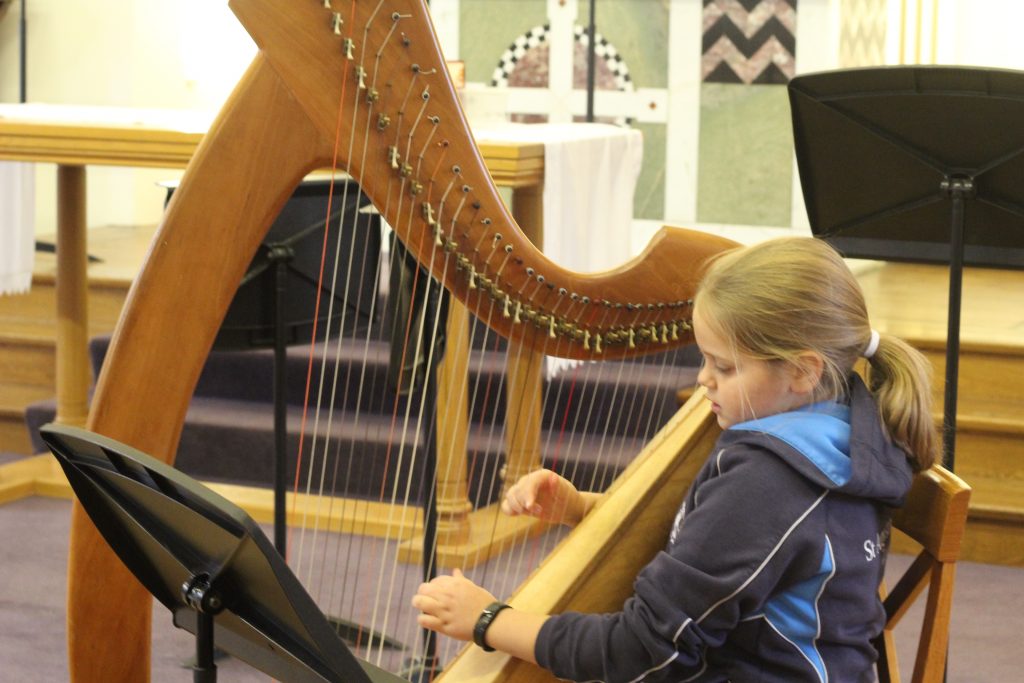 He went on to say, 'I am truly thankful for all of the hard work, patience and understanding students have shown in this process. Still, necessity is the mother of invention, and in the midst of restrictions over numbers we were able to set up a small madrigal group of four experienced singers to learn and perform Gibbons' The Silver Swan, so every cloud has a silver lining as they say.
We could not have done this without the help of our dedicated Music Department staff, who have delivered lessons and taken groups where possible since school returned in September and I would like to take this opportunity to thank them for all they have done.'
The showcase is available to listen to on https://www.youtube.com/playlist?list=PLiaY68hZ8yl2HbLdkQ2yb79i50fCaKpYu
and features the Madrigal Group (singing The Silver Swan), the Junior Choir (singing Sing Love), the Senior String Orchestra (playing Stramash and Tingly Loup), the Flute Ensemble (playing Feed the Birds) and the Junior String Orchestra (playing Cha Cha Bowing),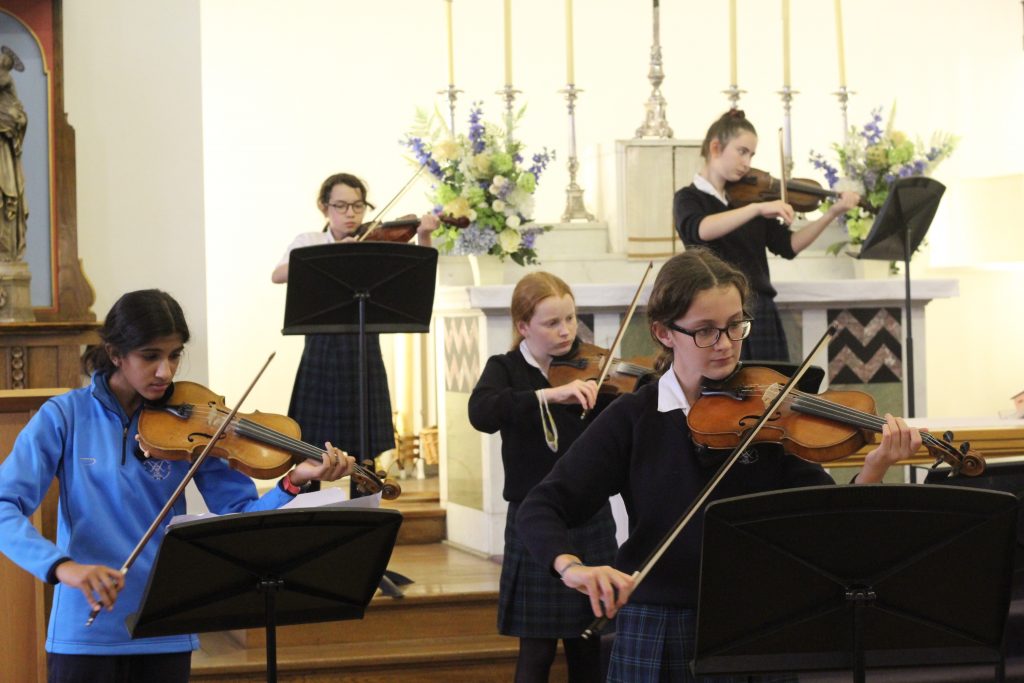 There are also solo performances on offer, including Tico Tico, The Matador's Lament, Ave Verum Corpus, Beautiful Bowing, Litany to the Holy Spirit, Noel, Ode to Joy and Spring (from the Four Seasons).
We hope that you listen and enjoy all this wonderful Augustinian music!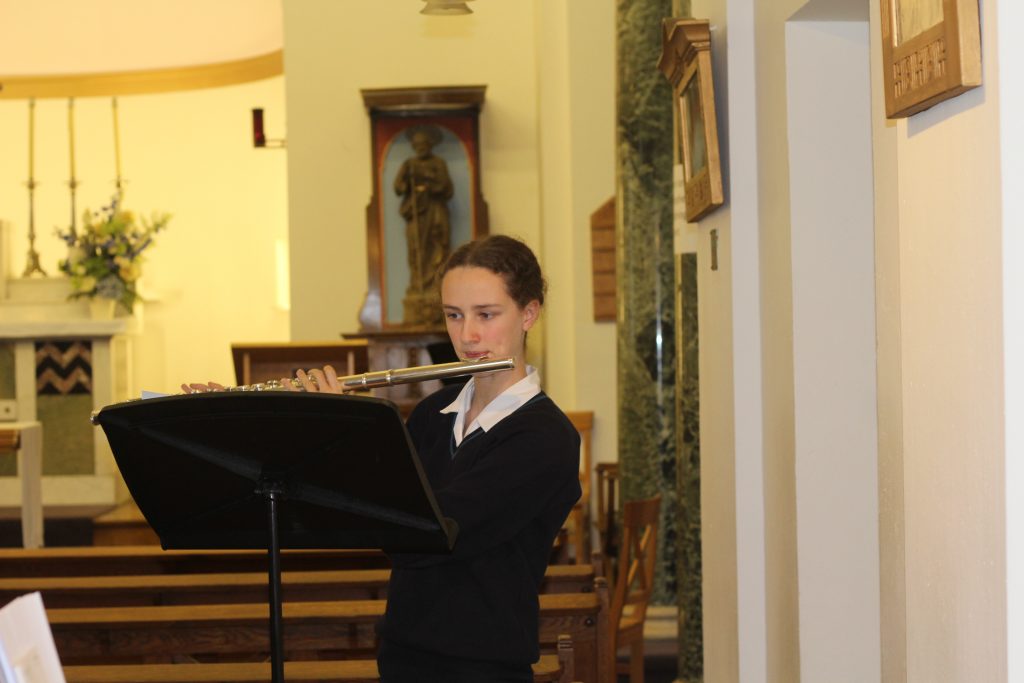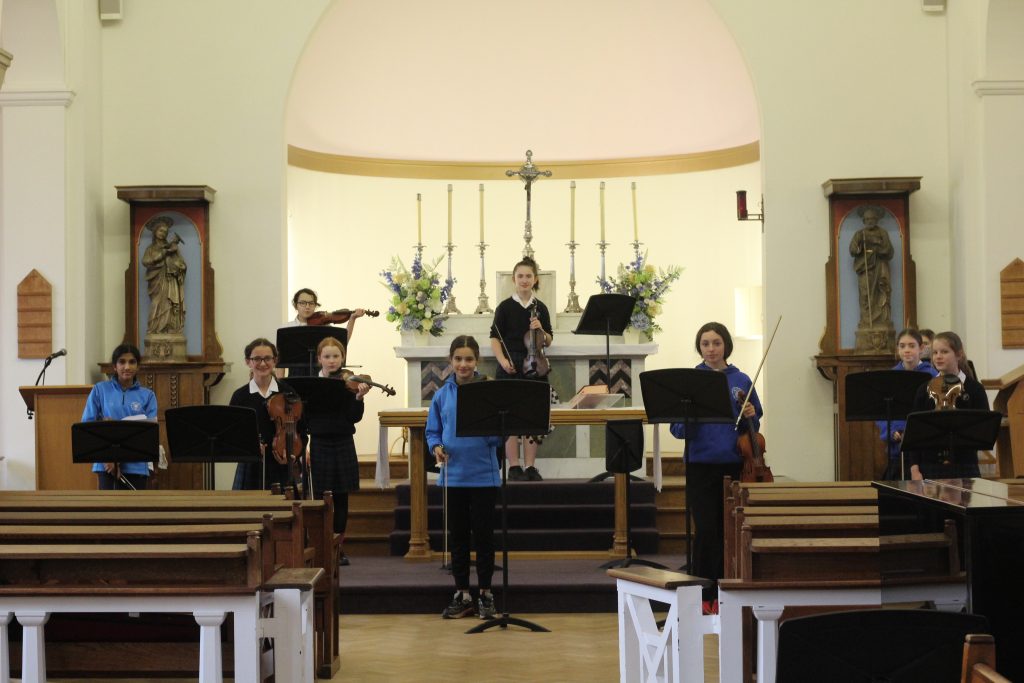 Categories:
Junior
Prep
Priory Post
Senior
Sixth Form
Whole School