A Commemoration.
The autumn leaves were falling at St Augustine's Priory as all the children and staff commemorated Armistice Day on 11th November. One hundred years after the Unknown Warrior was laid to rest in Westminster Abbey, the whole school gathered in the grounds and observed the two-minute silence at 11.00am.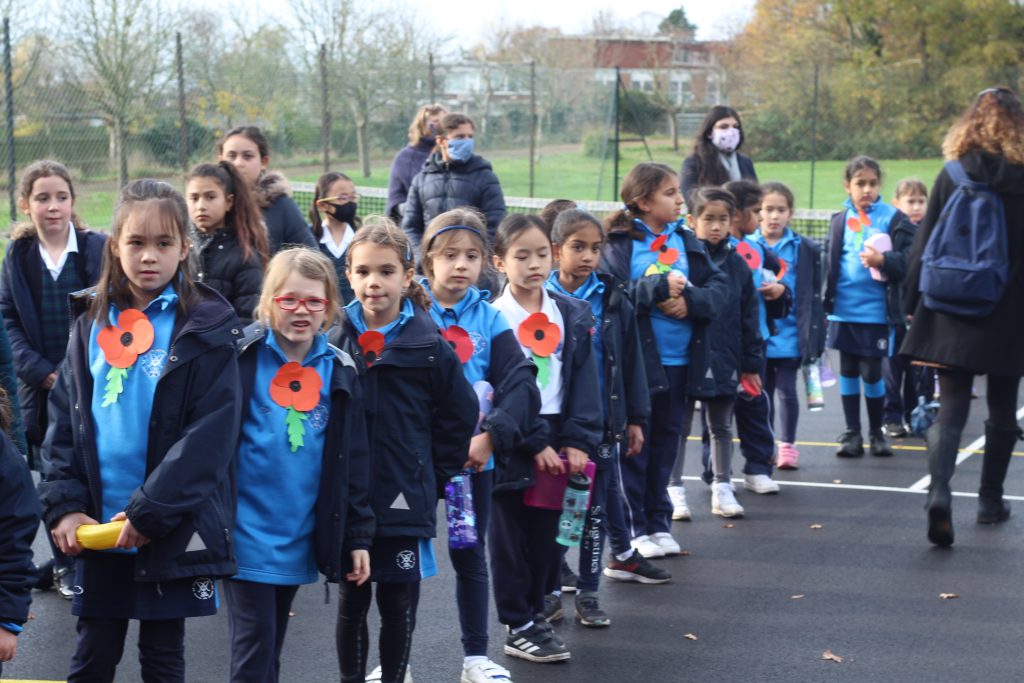 Following this, Daisy in Upper V, played the Last Post on her trumpet, a moving end to the commemoration.
The day had started with all pupils watching a video made by staff members reading the beautiful poem 'Rouen' by First World War poet May Wedderburn Cannan.
Staff have been contributing their family memories. The school has learnt that one staff member is the great-great niece of Second Lieutenant Julian Smith of the Intelligence Corps who died on 10th September 1914 and is thought to be the first Volunteer (that is, non-regular soldier) to die in the First World War. This same staff member's grandfather was instrumental in evacuating troops from the beaches at Dunkirk in World War II.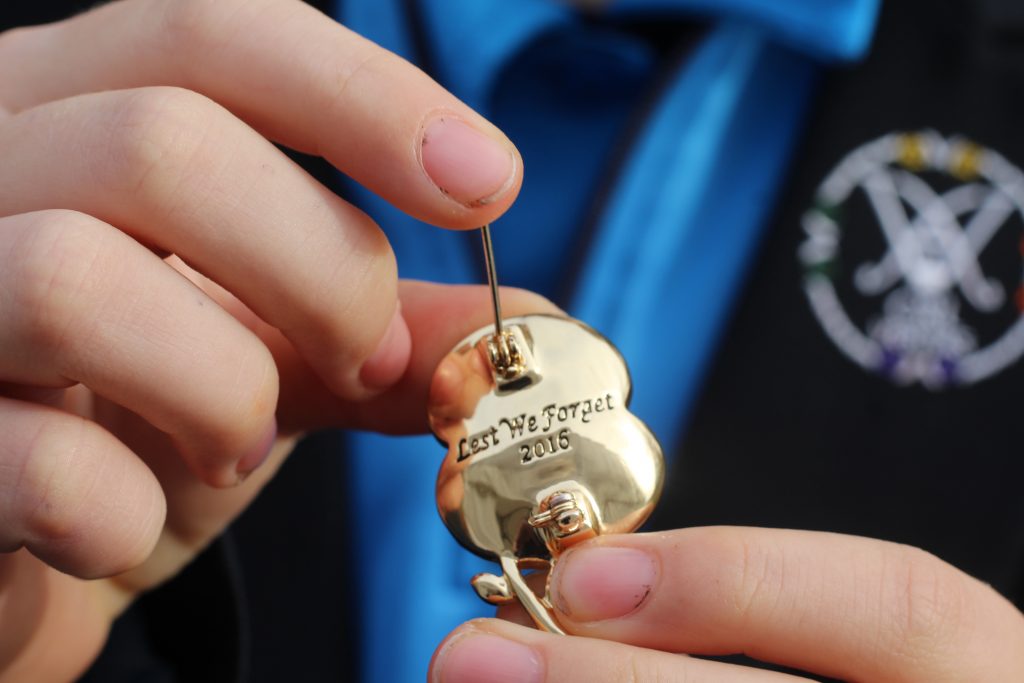 Contrasted with this is the story of another staff member whose great-grandfather was conscripted into the Austro-Hungarian Army but, as he was Serbian, managed to escape to the Serbian lines. At the end of the war he returned home only to discover that his first wife and three children had all died of the Spanish flu.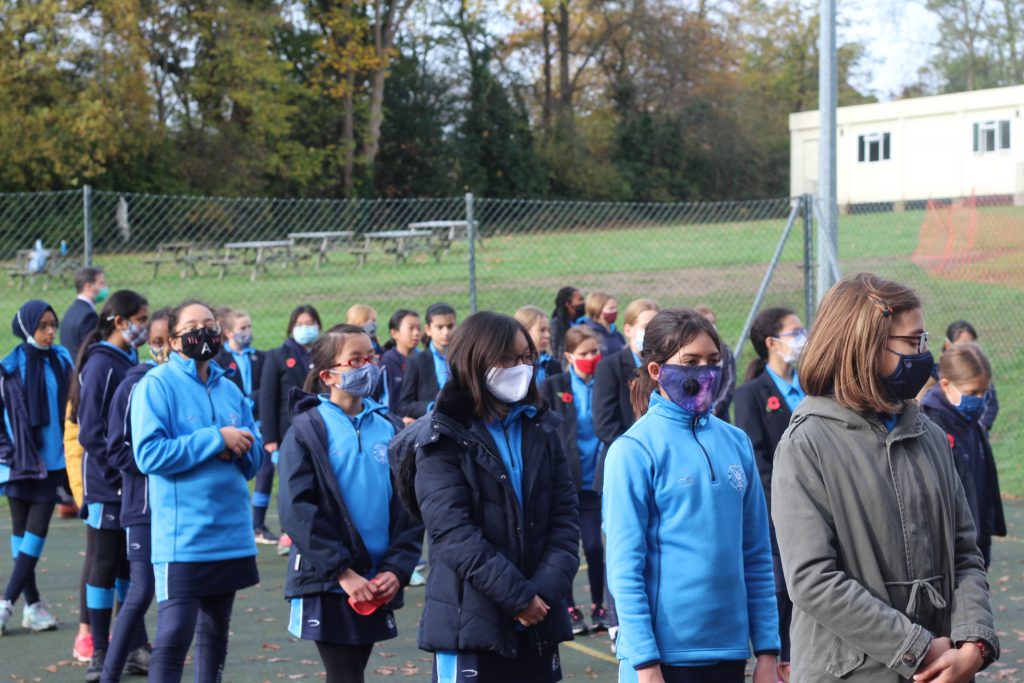 Yet another speaks of how her grandfather-in-law was a sewage cleaner and carpenter in Italy. He was called up for war as part of the so called 99 boys (I ragazzi del '99: boys who were born in 1899 were called to arms between 1917 and 1918, becoming a legend as they fought very well despite their young age). However, owing to his digging and carpentry skills, he spent his time making trenches and so was not sent to fight. He always said that the only thing he shot in that time were game birds! On his return from the war, this man founded a sewage cleaning company which is successfully running to this day.
Another staff member speaks of his grandfather's World War II experience. From pre-partition India and living in the north of England, he was a reservist who was called up and fought in Europe, one of the many men of colour from many different cultures who fought alongside British soldiers.
Today is a day for each family to remember those who have gone before, with their myriad stories of courage and survival, leaving their indelible mark on the world we treasure today.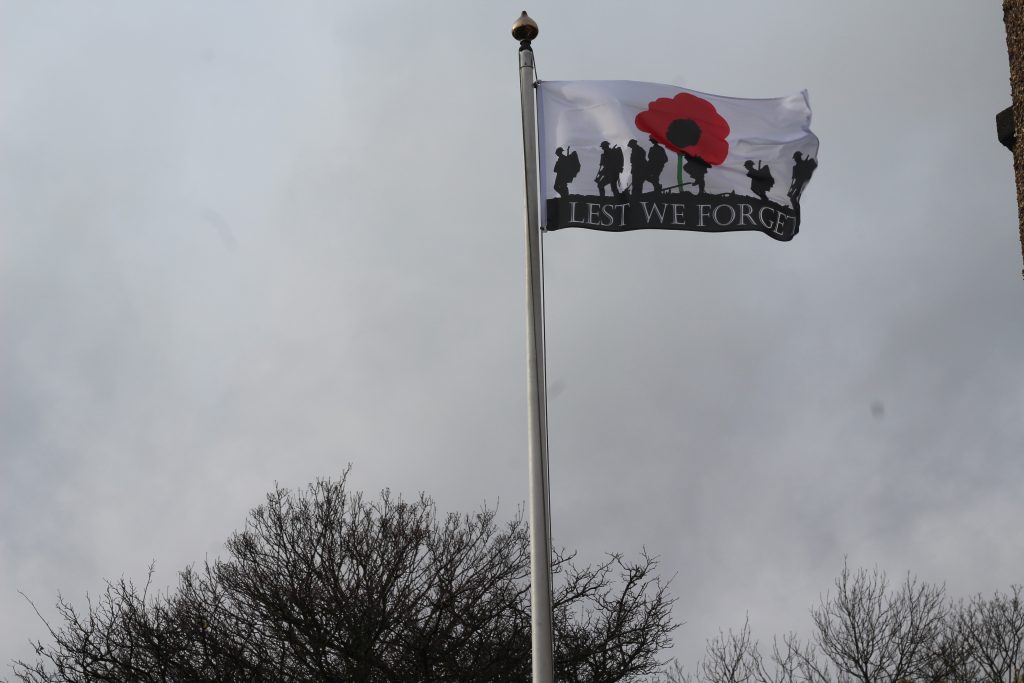 Categories:
Faith Life
Junior
Nursery
Prep
Priory Post
Senior
Sixth Form
Whole School