Our Drama Scholars report.
Drama is a fascinating subject, allowing pupils to explore, not just the text, character or plot, but the wider issues surrounding the plays they study. At St Augustine's Priory our pupils are involved in Drama productions each year and relish the opportunity to research and discover all that Drama has to offer.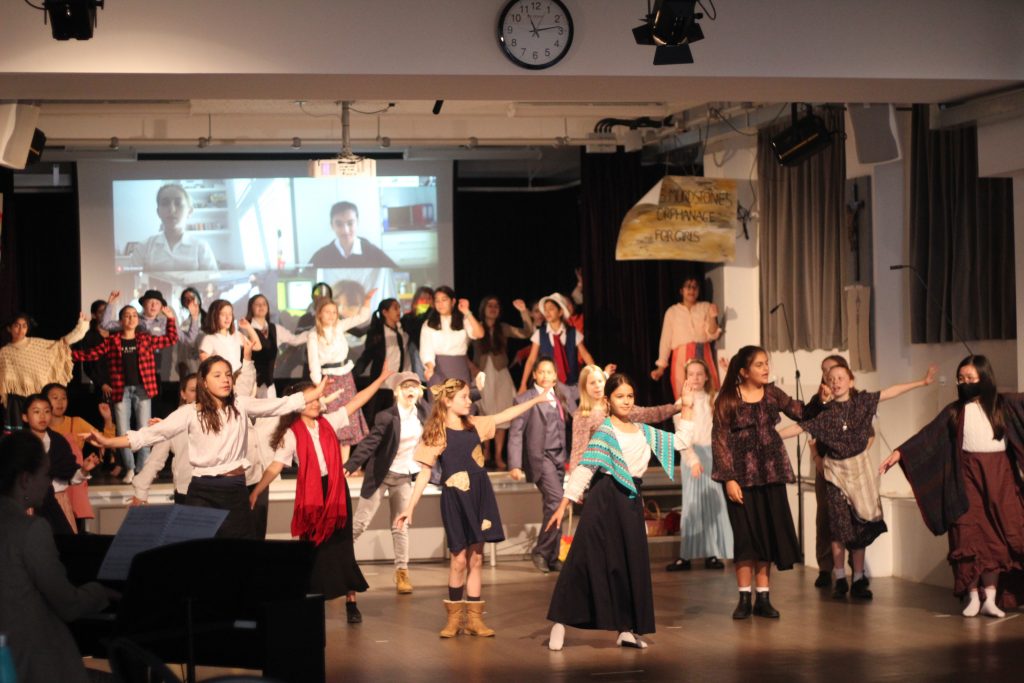 Emily, our Priory 6 Drama Scholar, responds to the suggestion that the musical 'Hamilton' attempts to give people from ethnic minorities a presence in a past from which they have been excluded in history books.
'For anyone who loves theatre, the Tony-award, Grammy and Pulitzer Prize winning musical, 'Hamilton' is an incredible feat of ingenuity and passion. Written by Lin-Manuel Miranda, the musical tells the story of one of the lesser known founding fathers of America: Alexander Hamilton, who rose from being considered a lowly immigrant from the Caribbean Island of Nevis to being George Washington's right hand man. He ratified the constitution of America, established America's financial system and helped to win the revolutionary war. Although the musical is not entirely historically accurate, the combination of hip-hop and traditional musical theatre, means that the show appeals to everyone. Lin Manuel Miranda aimed to create a 'story of America then told by America now'.
The reason the show is so revolutionary is because the white Founding Fathers and Mothers of America are all played by people of black, Asian and minority ethic (BAME) actors. Traditionally in musical theatre, and many other sectors, BAME people are excluded and marginalised, which is a travesty. Through using an ethnically diverse cast, Miranda reminds the audience that even today immigrants are the backbone of our culture and country. Its message is one of inclusivity as a lyric in the show highlights: "Immigrants, we get the job done!". The production encourages people to uphold American values and is a display of what is possible and hopeful in politics. It is also a musical counterweight to the xenophobia stoked by Trump.  The director, Thomas Kail's aim was to promote racial equality, social inclusivity, American values, and to humanize great historical figures.  Hamilton is incredibly demanding and complex as a piece of theatre, it is revolutionary in so many ways. Not least because it gives voice and power to BAME people, deliberately casting them in the main roles in order to do so. An article from a Guardian review of the show, perfectly summed this up: "He (Lin-Manuel Miranda) appropriates its music, rewrites its lyrics, turns its politics on its head, and fashions the whole thing into a show that is simultaneously an excoriation of current American political realities, an encomium to American revolutionary energies, and a celebration of American musical theatre history". By including and celebrating the incredible talents of BAME performers, Hamilton hopes to give voice to people of minorities  a presence in a past from which they have been excluded in history books.
When it was being performed at the Richard Rodgers theatre in New York, tickets were like gold-dust, everyone was talking about Hamilton and everyone wanted to see it, including me. I had to wait four years before I finally saw Hamilton for the first time, just after the production transferred from Broadway to the West End, and it was electric. The show was professionally recorded in 2016 with the original Broadway cast and is now on Disney plus, thus bringing the joy of live theatre in an unprecedented time, but also allowing those who cannot go and see the show in person for any number of reasons to experience this cultural phenomenon. If you have time over half term, I would urge you to watch it and do some research surrounding the historical context because it is truly ingenious.'
Ava, our Lower V Drama Scholar, reports on her Drama Gifted Pathway workshop this term: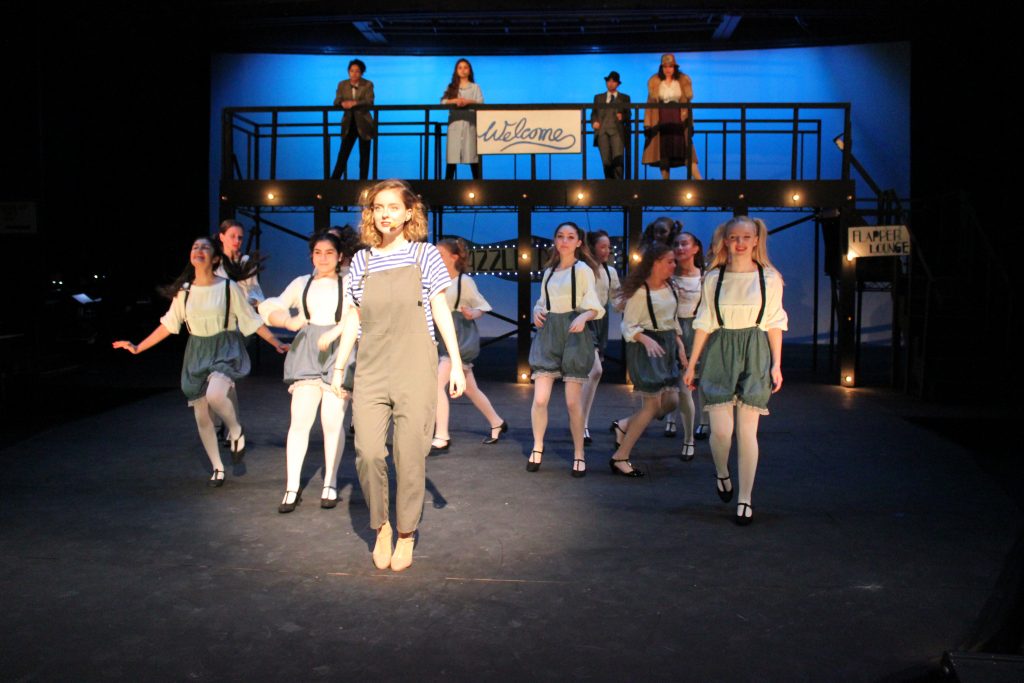 'I really enjoyed the '60s jive DGP workshop and I came away having learnt a lot about how dance had changed over the years. It gave me an insight into the style of dance in the 1960s and will definitely come in handy for our upcoming school production, 'Hairspray'. We went over a few moves at a time and then put it to music. We gradually got faster and danced to many different upbeat '60s songs like 'Let's Twist Again'. We learnt lots of well-known moves such as the mashed-potato and the hitch-hiker. The atmosphere was great! At first it was quite quiet and everyone was a bit shy, but then throughout the workshop the energy increased and everyone was having an amazing time! Miss Perry is a really good teacher. She went through the moves slowly and we all followed but at the end we had to be spontaneous and come up with a few moves that we had learnt. It made me realise that the more you put your all into it, the better you look and feel. DGP workshops are good because you explore different types of movements and theatre that you wouldn't necessarily focus on in LAMDA or Drama lessons. I always come out knowing that I have learnt something new.'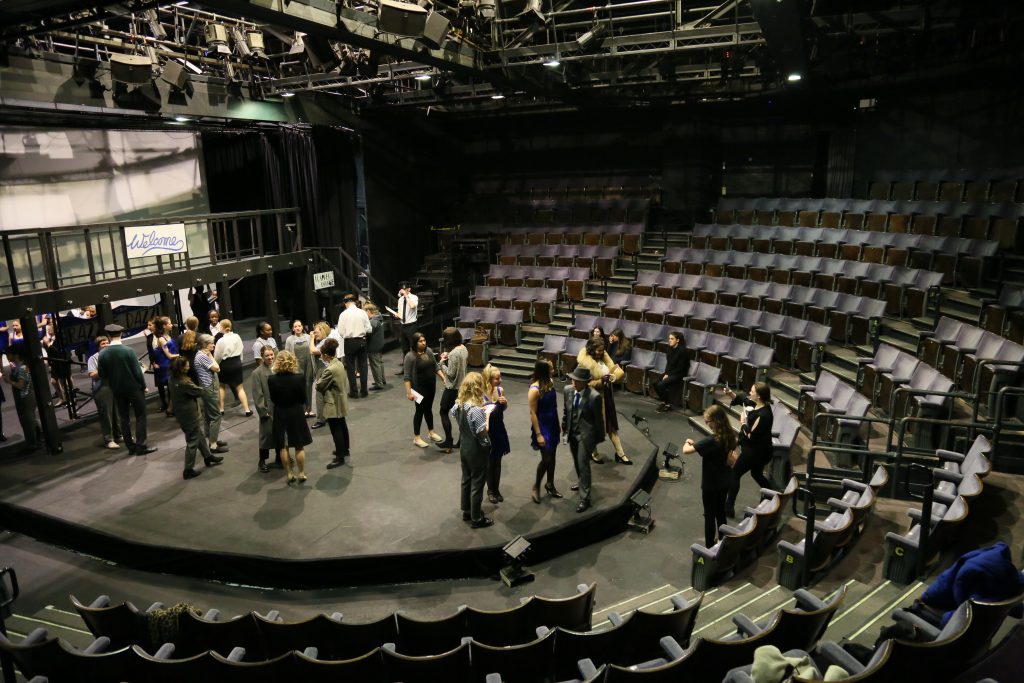 Our Upper IV Drama Scholar, Mia, writes about her exploration of neurodiversity in 'The Curious Incident of the Dog in the Night-Time'.
This term the Upper IVs, including myself, have been looking at neurodiversity in 'The Curious Incident of the Dog in the Night-Time'. Mark Haddon's novel, which was turned into a play by Simon Stephens, is about a young boy named Christopher Boone who is 15 years old and has neurodiversity. On his quest to solve the murder of his neighbour's dog, he is forced to discover this big, strange world alone for the first time and he grows very stressed. He finds it difficult to find his way because his brain struggles to filter all the distractions, such as people, adverts and police officers. In our Drama classes, we are looking at physical theatre and chorus work and we are recreating some scenes and trying to convey Christopher's unique way of thinking when he is trying to find the railway station. Christopher inspires me because his character portrays a clever and special person and, despite some obstacles caused by his unique brain, he makes the world his own and strives to be the best he can be – gaining a top mark in A Level Maths. The character of Christopher shows us what life might be like for people with neurodiversity, and shows us all that if we put our mind to something we can achieve it. I am playing the part of Christopher and I take inspiration from my cousin who has autism, and although his mind works differently, he is wonderful and kind, and looks at the world in another way, which then inspires me to try to notice the little things that the world shows us.'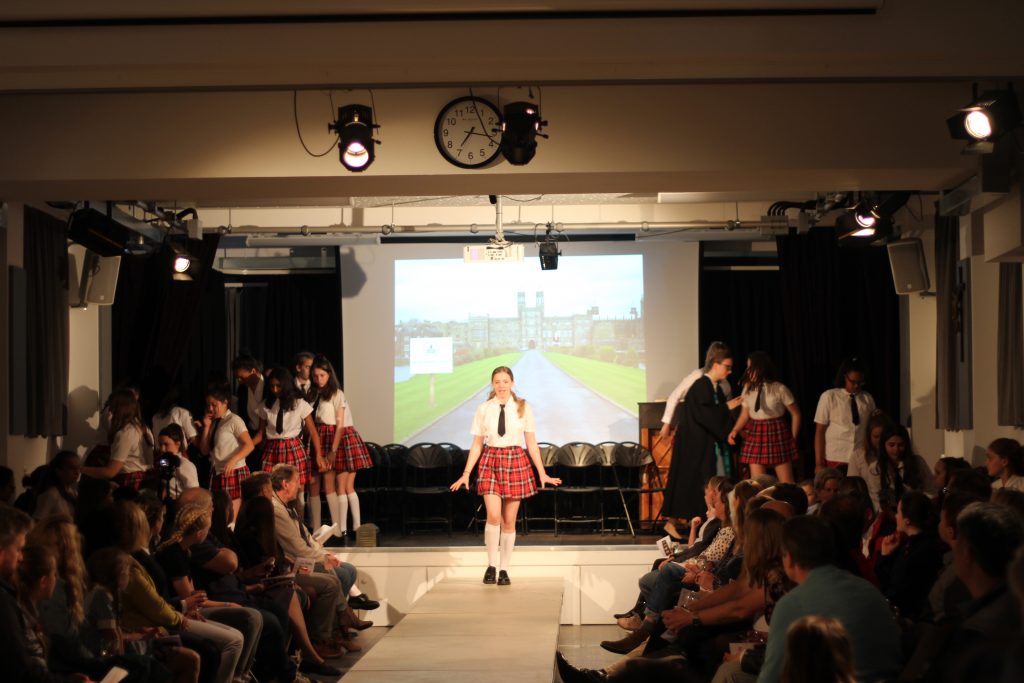 Lara, our Lower IV Drama Scholar, has been looking into dyslexia and professional actors.
'Dyslexia is the one of the most common learning difficulties affecting up to 700 million people in the world. Dyslexia affects your ability to read, write and spell. However, it is not a learning disability because it does not affect your intelligence, and actually most children with dyslexia have a higher IQ than others. From research, I have learned that people with dyslexia often use the right hemisphere of their brain to process text as they interpret language as a picture due to their strong spatial and visual capabilities; they do not use their left hemisphere, which can lead to varying reading difficulties.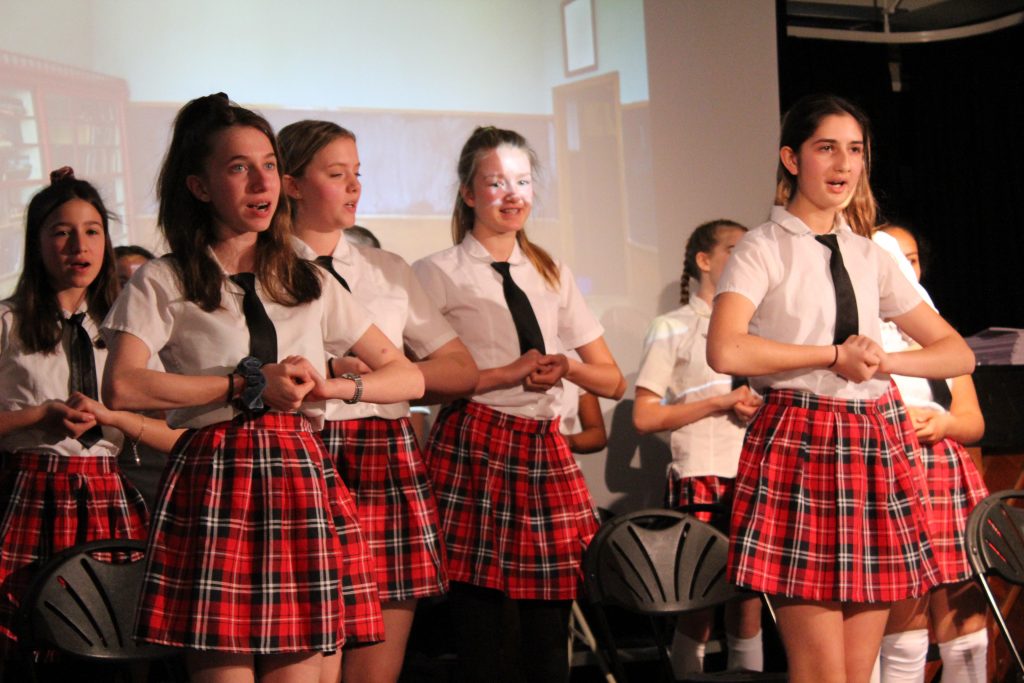 Despite this, there are many famous actors with dyslexia such as: Tom Cruise (Top Gun), Orlando Bloom (Lord of the Rings), Kiera Knightley (Pirates of the Caribbean) and many others. Of course, dyslexia does make it harder to read and remember lines which is a crucial part of auditioning for acting roles, so many actors have come up with techniques to help them with that. Techniques known to be employed include printing scripts onto brightly coloured paper, having a larger font, and putting space between the lines.
In conclusion, I think that if you are dyslexic you can still perform and be very successful in acting, you might just have to be even more determined and hardworking when learning lines for auditions.
Keira Knightley, Jamie Oliver and others shed light on life with dyslexia in films on You Tube – Made by Dyslexia – https://www.youtube.com/watch?v=_5H-1Q6adAI. '
Form III has been exploring what it feels like to be a newcomer in curriculum Drama lessons. Here, our Form III Drama Scholar, Connie, offers her thoughts for newcomers to drama.
'As the Drama scholar I think it's really nice to help newcomers in Form III to enjoy the subject.
We are fortunate to have access to a lot of drama at St Augustine's Priory and even get to use the outside stage. Some people may find drama difficult because they might feel self-conscious. I, myself, love drama because it allows me to let go of any fear and express myself through a character. Being dyslexic, I tend to look at things a different way. Drama totally gets me and I get it!
I would advise anyone who feels subconscious during drama to imagine yourself as a character and don't think there's an audience watching you. Just visualize yourself in your comfortable place wherever it is. Drama is your chance to be free and let go of any worries. There's no wrong in drama, it's your interpretation.
So…enjoy it, breathe and don't worry what others think because you can be anything you want to be.'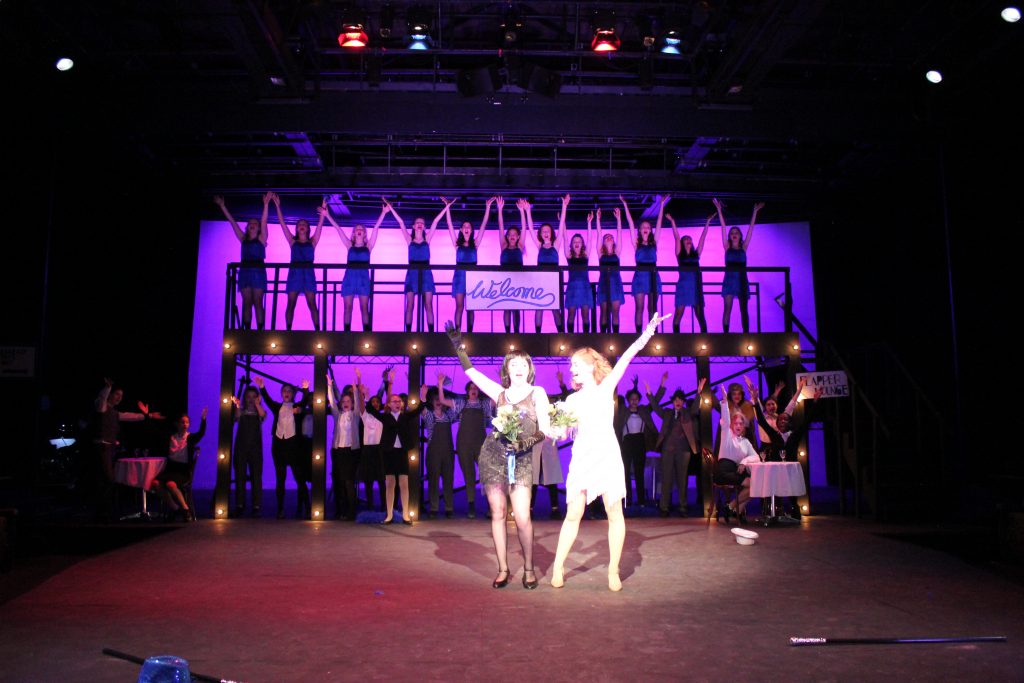 Categories:
Junior
Priory Post
Senior
Sixth Form
Whole School