A Blended Learning Opportunity.
We have an exciting line-up of speakers ready to go in this term's programme of Careers Talks for Priory 6, organised by Mr Ferguson. The only difference this term is that they will be taking part remotely. All part of our blended learning programme!
The programme begins on Friday 2nd October when we welcome Sunny Sehgal, the Head of Policy, Group Sustainability Risk, HSBC Group Management Services Ltd. Then, on Friday 16th October, we have Silvia Moreno, Project Manager Industrial Design Engineering, and Victoria Vlanua, Innovation Department and Architect – both from Ferrovial Construction.
They are followed on Friday 20th November by Laia Collazos, the Chief Information Officer, Northern Europe, at Coca-Cola European Partners and finally, on Friday 27th November, our speaker will be Melanie Tan, the Coordinating Subject Matter Expert at University College London Hospitals NHS Foundation Trust.
This is a wonderfully varied programme and will provide Priory 6 with some valuable insights into possible future careers.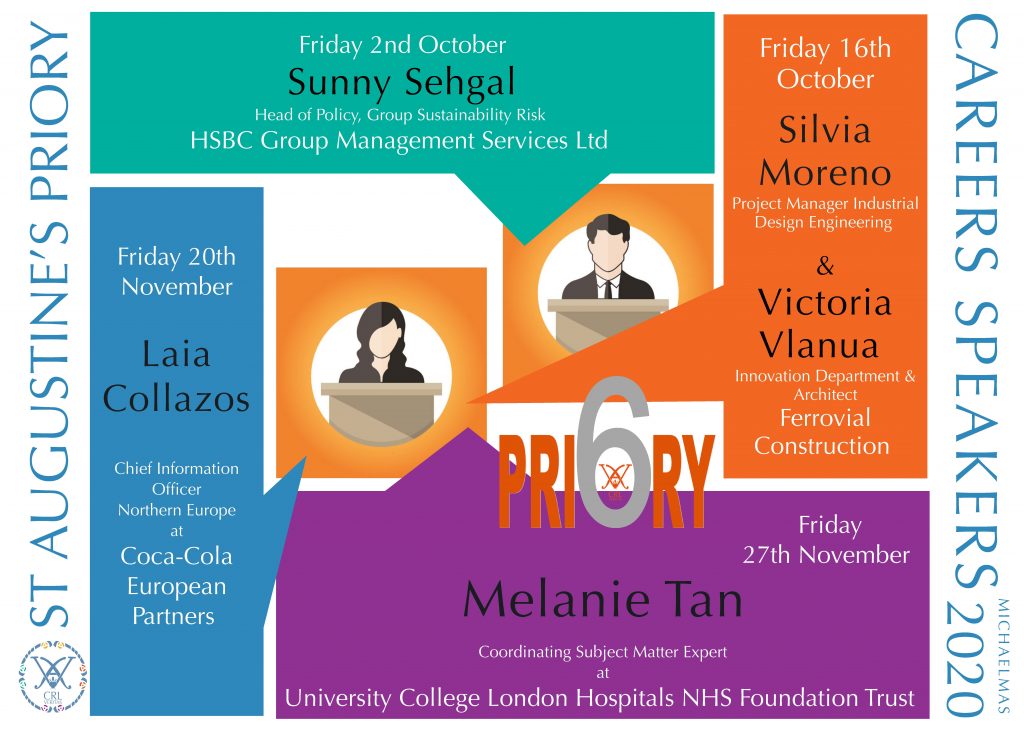 Categories:
Priory Post
Sixth Form