September donations needed.
This is a time of great need for many people. The Ealing Foodbank has contacted us to ask if people are able to assist with their latest shopping list. Their stocks are dwindling and they say that there was a 4909 kg gap between donations received and food distributed in August. They would also welcome some shopping bags.
If you are able to help, please go to https://ealing.foodbank.org.uk/ where there is more information.
Donations can be delivered on Wednesdays from 10.00 am – 4.00pm to the St Mellitus Hall, 1 Church Road, Hanwell, London W7 3BA.
Unfortunately, we are unable to receive donations at the school at this time, so please do deliver to St Mellitus Hall on Wednesdays.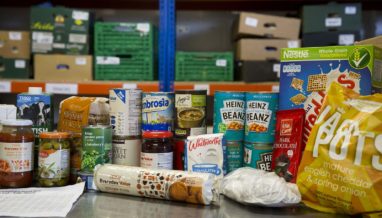 At the moment Ealing Foodbank need donations of:
BISCUITS – SWEET AND SAVOURY
LONG LIFE FRUIT JUICE AND SQUASH
TINNED FRUIT & VEGETABLES
TINNED SOUP
VEGETARIAN CHILL, CURRY, PIES (FRAY BENTOS)
KETCHUP & MAYO
TINNED FISH
INSTANT DRINKING CHOCOLATE
SHOWER GEL/HAIR SHAMPOO
NAPPIES – SIZES 4, 5 & 6
They have plenty of:
Pasta
Meat
UHT Milk
Any assistance you are able to give would be greatly appreciated.
Categories:
Junior
Nursery
Prep
Priory Post
Senior
Sixth Form
Whole School