'For Equilibrium'.
We would like to share with you the following words, an oasis of grace in these turbulent days. It is from John O'Donohue's inspirational book, 'Benedictus, A Book of Blessings' and is entitled 'For Equilibrium'.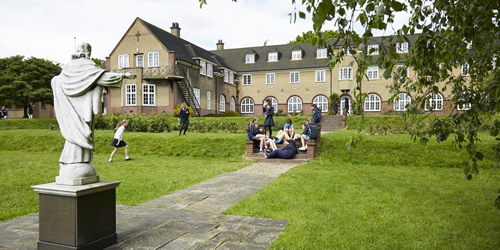 Like the joy of the sea coming home to shore,
May the relief of laughter rinse through your soul.
*******
As the wind loves to call things to dance,
May your gravity be lightened by grace.
*******
Like the dignity of moonlight restoring the earth,
May your thoughts incline with reverence and respect.
*******
As water takes whatever shape it is in,
So free may you be about who you become.
*******
As silence smiles on the other side of what's said,
May your sense of irony bring perspective.
*******
As time remains free of all that it frames,
May your mind stay clear of all it names.
*******
May your prayer of listening deepen enough
To hear in the depths the laughter of God.
*******
John O'Donohue
Categories:
Faith Life
Junior
Nursery
Prep
Priory Post
Senior
Sixth Form
Whole School