The Final.
Tuesday 10th March saw the Final of the 2020 Ealing Teen Read at Dormers Wells School which was attended by many of our Ealing Teen Readers, Mrs Bhatti, Mr Elder, Mrs King and Mrs George. As Mrs Bhatti, School Librarian, commented,
'The Ealing Teen Read 2020 has been an amazing journey through the world of literature. The girls from Form III and Lower IV have read books from various genres that they might not have chosen to read. Together, we have avidly been reading the following titles since October 2019:



The overall favourite book of St Augustine's Priory was, 'The Girl Who Came out of the Woods,' by Emily Barr. However, the overall winner of Ealing Teen Read 2020 was announced as 'A Good Girl's Guide to Murder,' by Holly Jackson.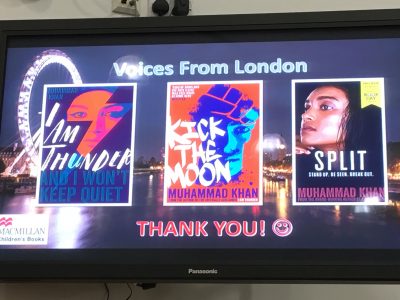 We all thoroughly enjoyed ourselves at the final ceremony, it was full of suspense and excitement whilst we waited for the organisers to reveal the final winner!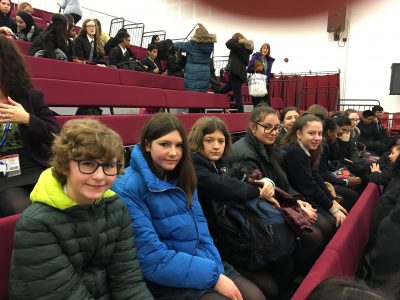 Also, we were fortunate to meet author in residence, Muhammad Khan, who was truly inspirational and winner of Ealing Teen Read 2019 with the book, 'I Am Thunder.'
As we draw to the close of this year's Ealing Teen Read, we reflect on the lessons learnt and wisdom gained from reading these impeccable books. If you would like to read any of these books, see Mrs Bhatti (School Librarian) or speak to one of our Ealing Teen Readers.'
As well as attending the closing ceremony, Mrs George, Mr Elder and Mrs King had joined us for the opening event and Mrs George also joined our Ealing Teen Read Club and read all of the books with us.'
Categories:
Priory Post
Senior
Whole School