Learning On Screen Awards.
With the amazing news that the film directed by Priory 6 pupil, Taline Manuelian, for Fright Night 2019 has been shortlisted for the Learning On Screen Awards 2020 in the Promotional Film Award category, we thought that you would like to see the shortlisted film!
The results will be announced at the awards ceremony on 23rd April in central London. Congratulations to Priory 6 – amazing communicators and inspirational young women.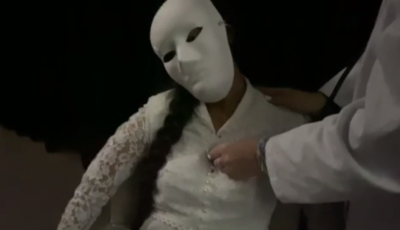 The film resulted from Fright Night, held on 4th November last year, an evening organised by the Sixth Form in aid of the Juvenile Diabetes Research Foundation (JDRF), for which a total of £512.68 was raised for the JDRF. So many families are affected by diabetes and we were proud to raise the funds from an evening where unsuspecting pupils and teachers were the victims of terror and torture during the evening of ghostly mayhem.
To see the film, ' Fright Night 2019', please go to: https://www.youtube.com/watch?v=_D87m1gqRoo
Categories:
Junior
Nursery
Prep
Priory Post
Senior
Sixth Form
Whole School