Visitors from Oswestry School.
Winter is still with us even though the daffodils are blossoming in the Prep Meadow! But the Priory Farm never sleeps.  The allotment needs tending, the chickens, micro-pigs and sheep all need looking after and our Farm Managers are no slouches when it comes to all the work involved – however much mud there is.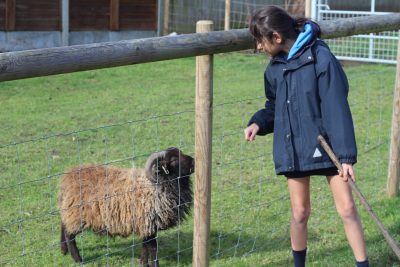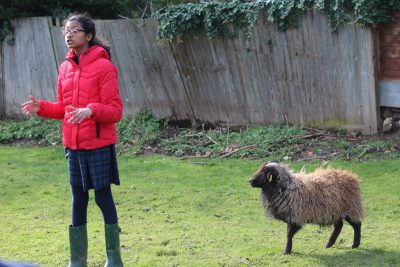 Thursday saw some visitors from Oswestry School being introduced to the Priory Farm and its work.  Ms C Lay and Ms V Bradley-Barnard are keen to start a farm in their school's grounds and we were thrilled to be able to assist by showing them the work that we do here.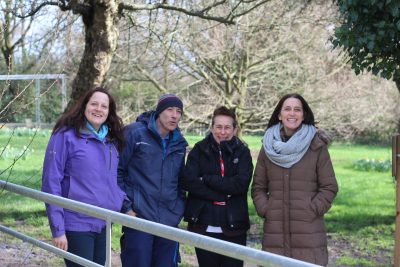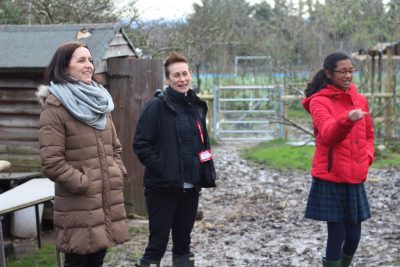 To this end our Farm Managers were delighted to share their knowledge of both the workings of the farm and talk about the training programme for Farm Managers which is up and running.  At lunch time activity was in full swing, with senior Farm Managers training those eager to learn, chickens being checked, sheep looking for extra titbits and the allotment being dug with great energy.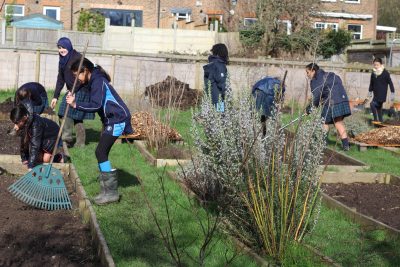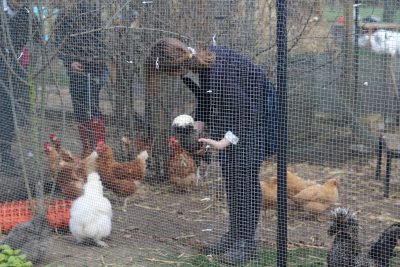 It is a privilege to share our experience and a delight to show visitors around the Priory Farm and we hope that Ms Lay and Ms Bradley-Barnard enjoyed their day with us as much as we enjoyed having them.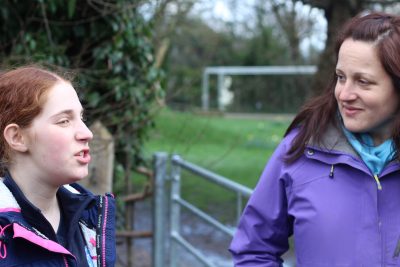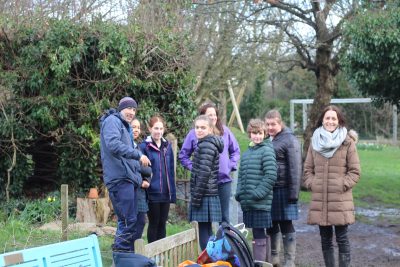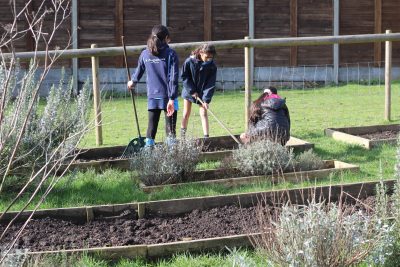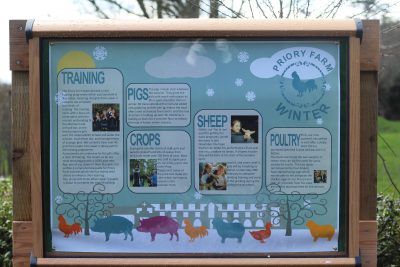 Categories:
Junior
Priory Post
Senior
Sixth Form
Whole School