Whole School Involvement
From the Nursery right through to Upper VI, all at St Augustine's Priory were involved in Wellness Week 2020. A host of activities took place, starting on Monday 10th February when Priory 6 students visited the Nursery to talk about how to look after ourselves and each other.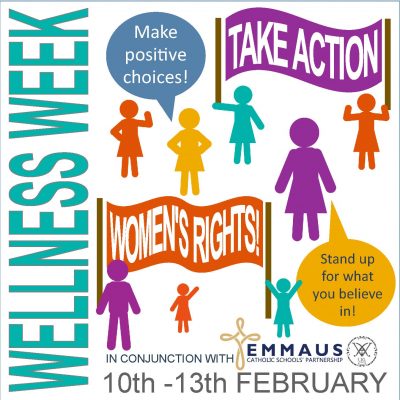 Ms Hagerty led a Drama workshop for Form III on Monday. Students used their acting skills in a series of roleplays about discrimination against women in the workplace and reflected on how women can overturn some of the stereotypes that women still face today. Following this workshop, Ms Hagerty then went to Cardinal Wiseman and Sacred Heart schools to deliver the same workshop which was very well received.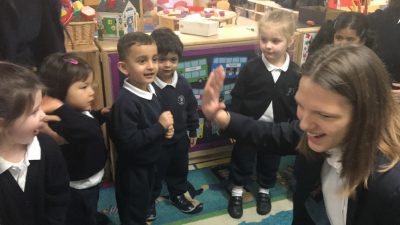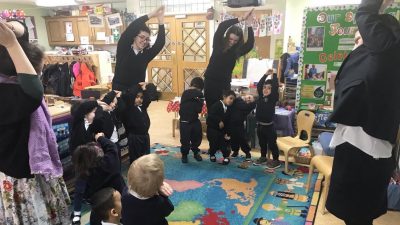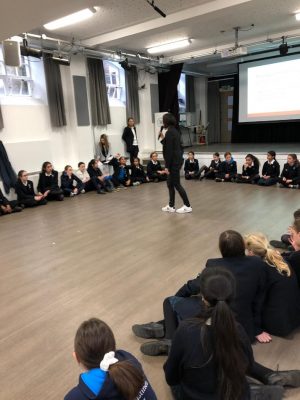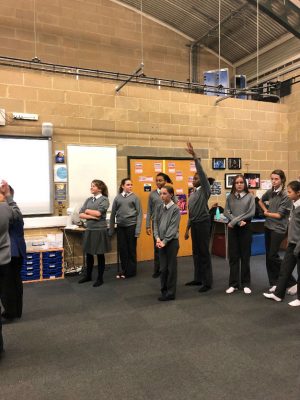 Later in the week, TES Award-winning Preventing Period Poverty campaigners, Molly and Nell, were on hand to talk about how they have taken action against period poverty.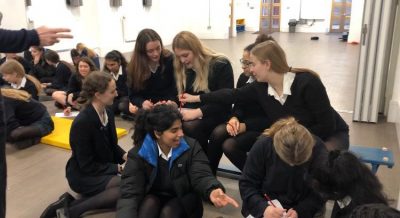 Prep II – Upper II spent a morning on Vertical Learning where they made Wellness badges to wear throughout the week as a symbol of their commitment to looking after themselves and each other. Students from Prep II to Upper II learnt moves from an empowering female Haka dance and then created a short sequence in groups.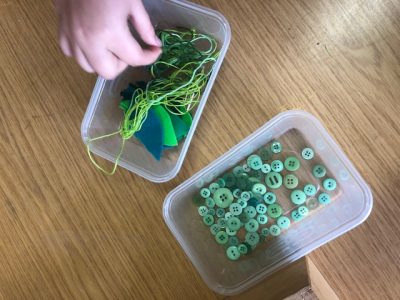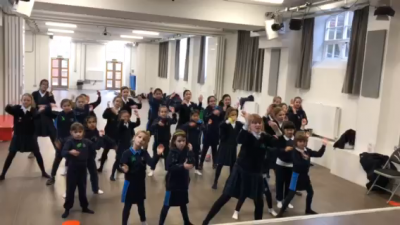 A Drama workshop, Speaking Out, was held which explored how we can use our voices powerfully by working with breathing techniques, fun exercises and tongue twisters. Students then performed their own poem about equality.
Juniors investigated journeys and map making by exploring what is around us and created their very own 'journey sticks'. This highlights the right to protect and understand our planet. The sticks were left outside in the grounds to be fed back into the earth.
A question and answer session was held for Lower II to Upper VI pupils on FGM, held by Hoda Ali. A workshop held for Priory 6 by Mrs Raffray and Mrs George entitled Women and the Word explored stereotypes around language use, the relationship between power and gender in language, and ultimately looked at how language can be used to take action.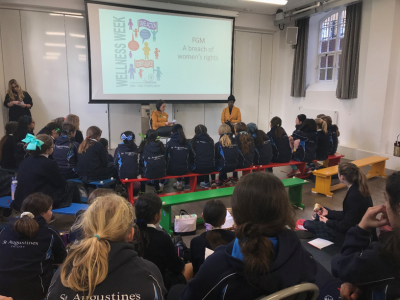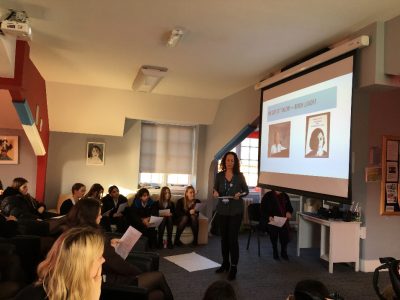 In PSHE Seniors examined different types of pressure groups and were tasked with creating their own pressure group.
In the Sparks Changemakers workshop students wrote a speech on 'The challenges women face in the workplace' and our caterers, Holroyd Howe, spoke to Nursery to Prep III pupils about making healthy eating choices.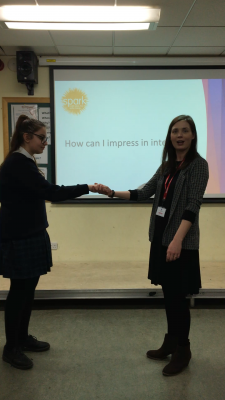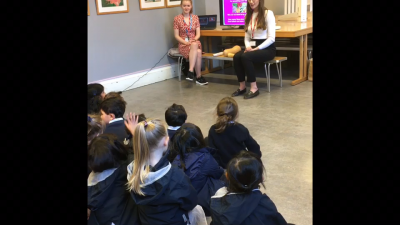 We held a Fair Trade 'Taking Action themed Bake Off which raised funds for the organisation 'Plant and Pencil', which was judged by our Bursar, Mr Powell. In another session Mr Powell, former CEO of the charity, 'Queen Elizabeth's Foundation' spoke to students about charity while our Head Girl, Aoife Pedreschi, discussed the question 'What is Charity' with the Preps and Juniors.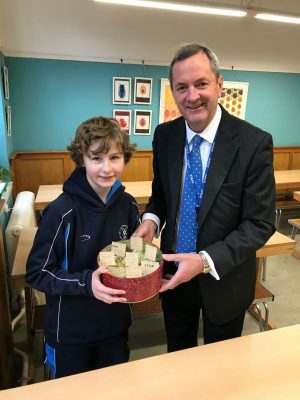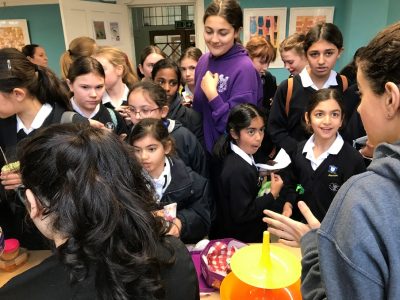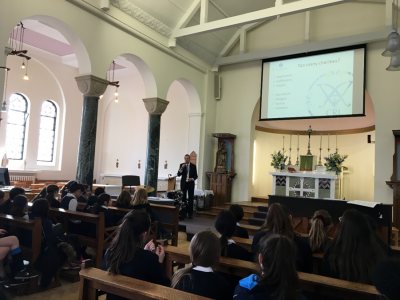 The culmination of the week was our conference on Thursday afternoon to which Ambassadors from the Emmaus Schools' Partnership were invited to discuss questions relating to Wellness.
This was an amazing week full of insights, humour, discussion and thought-provoking ideas involving every pupil throughout the school, involving not only staff but also Priory 6 pupils in leading roles. Congratulations to everyone involved on a tremendous Wellness Week 2020.
Categories:
Faith Life
Junior
Nursery
Prep
Priory Post
Senior
Sixth Form
Whole School