The God Who Speaks.
The theme of our 2019 Carol Service was The God Who Speaks – The Word. The Catholic Bishops' Conference of England and Wales have designated 2019 – 2020 as a year of focus on the Bible – The God Who Speaks: The Year of the Word. The year was launched on 30th September 2019 and is a year to celebrate, live and share God's word. To mark this, our procession at the beginning of the Carol Service celebrated the Word of God as communicated to us down the ages through illuminated letters.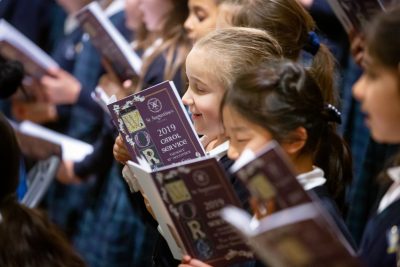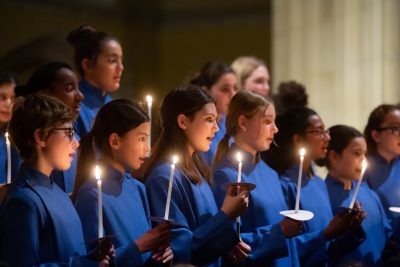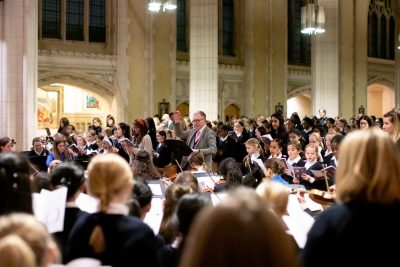 The service was a wonder of music, readings and the light of the coming of Christ shone throughout. Dr Higgins, Miss Westley and their team of Mr Judson, Miss Johnson, Miss Jackson and Mrs Ferrari gave their considerable talents to ensuring this was a moving, beautiful celebration. Our wonderful, talented girls gave so much to make this event one encapsulating the true spirit of Advent.
Our congregation gave not only their support and their singing voices but generously helped us to raise £902.00 for the two Carol Service charities, the Lubasi Home, Zambia and deafPlus our congregation
We were so glad to hold the service in Ealing Abbey and Fr Thomas was there to support and give the Blessing.
Thank you to all who made this event so wonderful.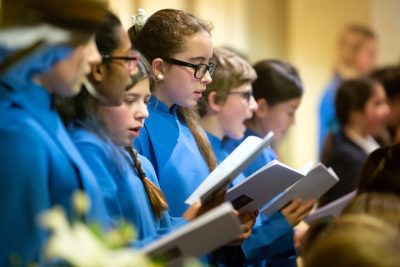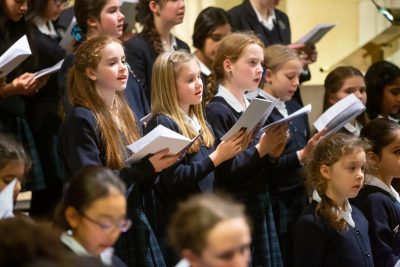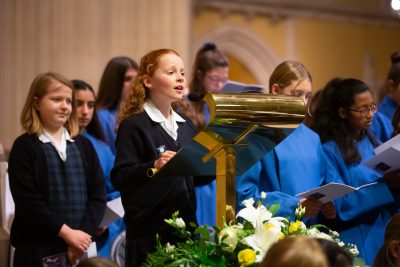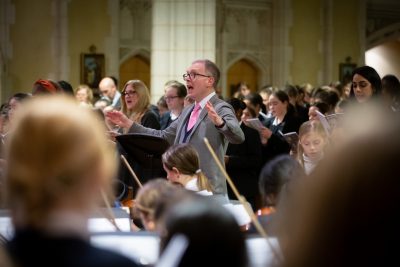 Categories:
Junior
Nursery
Prep
Priory Post
Senior
Sixth Form
Whole School