Ms F Hagerty.
Ms Hagerty joined St Augustine's Priory in 2006 as a Drama Teacher, became Head of Drama the same academic year and then moved into pastoral middle leadership with Upper IV and Lower V in 2011. She then moved into Sixth Form in 2016, before securing her most recent role as Deputy Head (Co-Curriculum, Community and Development) in May this year. She is currently developing this new role alongside her role as Director of Priory 6 (Sixth Form). Mrs MacLennan will take over after Easter as Director of Priory 6, with Miss Hales stepping into Deputy Head of Priory 6 (Pastoral Lead).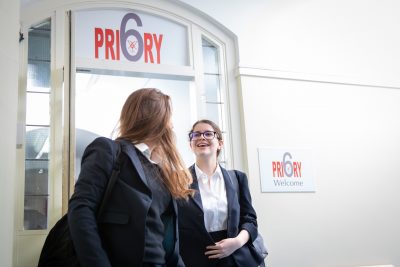 Ms Hagerty's deep understanding of the school comes from her local upbringing, her many years' service at the school and her position as a parent of an Upper I pupil. She states "I have watched by daughter blossom into an articulate, caring and outward looking child, who is interested in the world around her, as well as the learning she enjoys in the classroom. This is testament to the rich work the school does in shaping each child to be the best they can be."
This Deputy Head post is a new role, representing the importance we place on the whole child; her academic endeavour, pastoral care and enriched co-curricular opportunities. The areas Ms Hagerty is overseeing from a whole-school perspective are as follows:
Co-curriculum
The Co-curricular Programme
Priory Farm
Duke of Edinburgh Award
Veritas Scholars Programme
Ethical Leadership Programme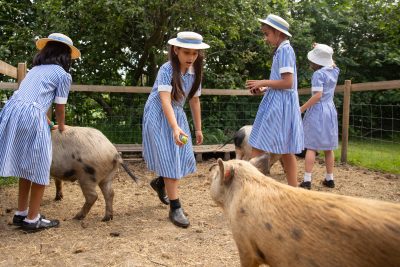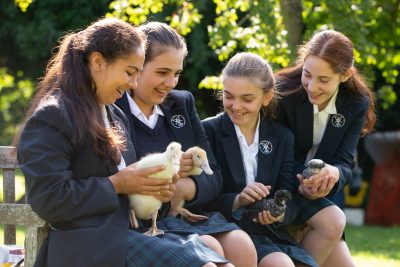 Community
Eco Committee
Community Outreach
Volunteering Programme
School Partnerships
Women's Wellness Week
Development
Marketing
Internal and External Events
External facilities hire
Ms Hagerty says, "I am incredibly excited by this role. So far this term, I have set up our new Eco Committee and we are working towards achieving the Bronze Eco Schools award by Christmas and the Silver by the end of this year. I have launched the planning phase for this year's Women's Wellness Week taking place in February and have also started work on our brand new Ethical Leadership Programme which both Priory 6 students and our Veritas Scholars will be completing.
I am also currently working on a development plan for Priory Farm, meaning that more students from the across the school will be able to assist the team in looking after the orchard, allotment and animals."
Watch this space for more updates on this and other areas of Ms Hagerty's role. You will also be hearing from her as Chair of the Parents' Committee this year.
We wish her luck with all her various endeavours and know that she will relish her new role!
Categories:
Junior
Nursery
Prep
Priory Post
Senior
Sixth Form
Whole School