Progression 2019.
Every year we are delighted to welcome our summer Upper VI leavers to join staff in a formal dinner at St Augustine's Priory. This occasion marks a turning point in these young women's lives when they bid farewell to St Augustine's Priory and look forward to the wonderful opportunities that university brings.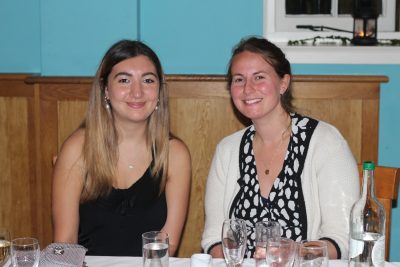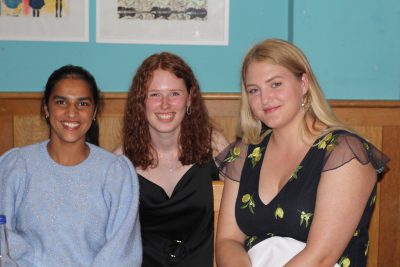 This year we held our sixteenth Progression on Friday 13th September. The evening was fine and welcome drinks were held in our Rose Garden, following which the girls progressed down the cloister to the Pupils' Refectory where the dinner was held. The refectory, as every year, was resplendent, ready to welcome the diners for an evening's reunion.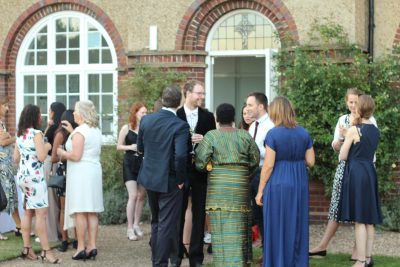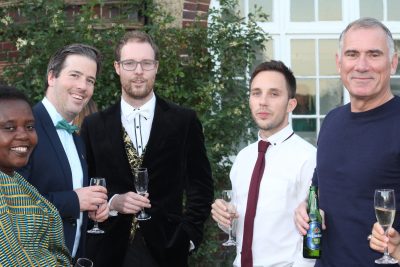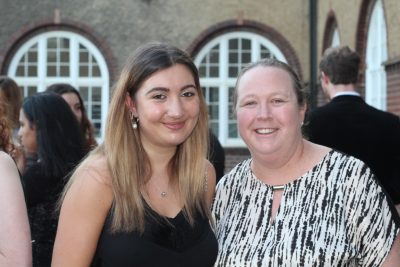 After grace, our caterers, Holroyd Howe, served a sumptuous meal, beginning with a starter of golden beetroot, feta and asparagus with micro salad leaves, followed by a main course of baked herb crusted salmon with fondant potatoes, sweet baby broccoli and honey glazed chantenay carrots. There was also a vegetarian option of vegetarian wellington. Pudding was a delicious strawberry cheesecake with French strawberries, crème fraiche and meringue crumble.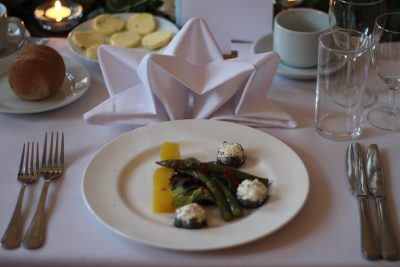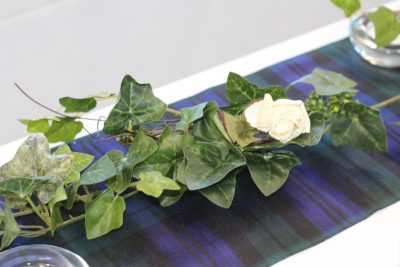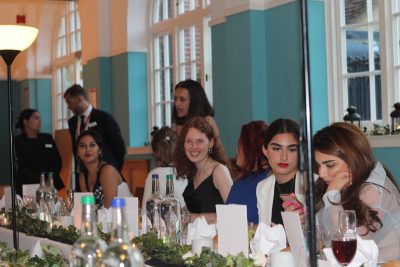 Following the main course our outgoing Head Girl, Katya Beniatian, and our present Head Girl, Aoife Pedreschi, gave speeches which were eloquent and touching, paying tribute both to St Augustine's Priory and to their respective year groups. Mrs Raffray introduced some after dinner games and it proved to be an exceptionally jovial and warm-hearted evening, with much laughter.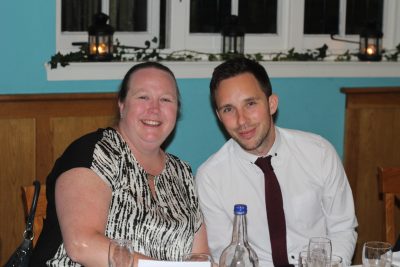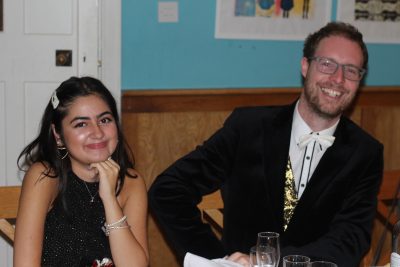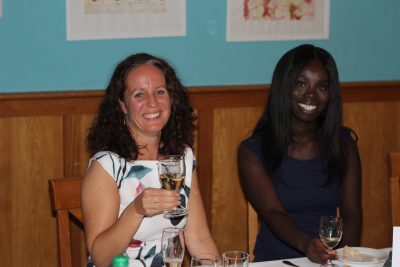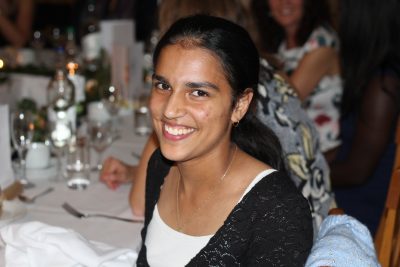 The end of the evening saw all our guests crammed into Mrs Raffray's office for more conversation and laughter, overlooked by the portrait of our foundress, Mother Mary Tredway. Our past joined with the future as these wonderful girls go off to university, prepared for study and life. We do hope that they will return to visit soon.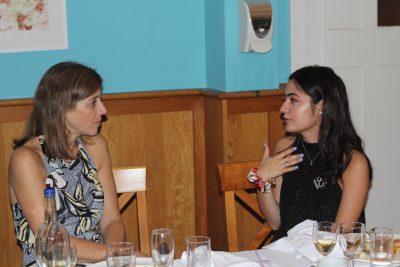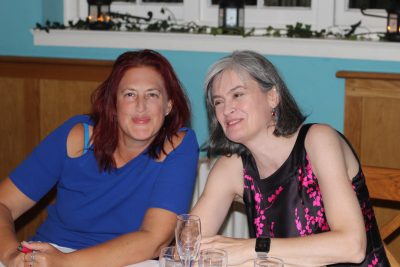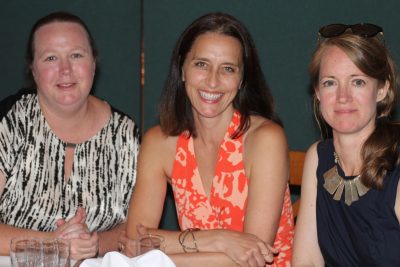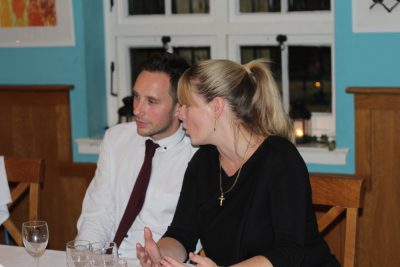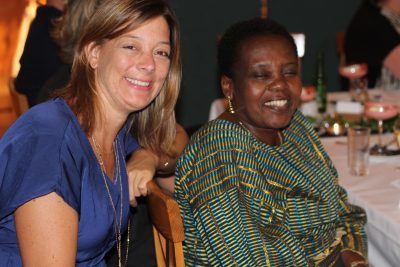 Categories:
Priory Post
Senior
Sixth Form
The Association
Whole School