Stubbers Adventure Centre.
Naomi Jeffries and Ljilja Vincic (Lower VI) were part of the Priory 6 group who visited the Stubbers Adventure Centre for a weekend of activities recently. They report on the weekend:
'At 2.00pm on Friday 6th September, Priory 6 left St Augustine's Priory to go on our residential visit to the Stubbers Adventure Centre in Upminster with Ms Hagerty and Mr Murphy. On arrival we went to the campsite and pitched our tents, before being put into our activity groups, which were also our groups for cooking. Group 2 cooked bangers and mash for everyone, learning that making mash for 25 people is actually more time consuming than anticipated, before settling down with our blankets around the campfire that had been lovingly crafted by Mr Murphy.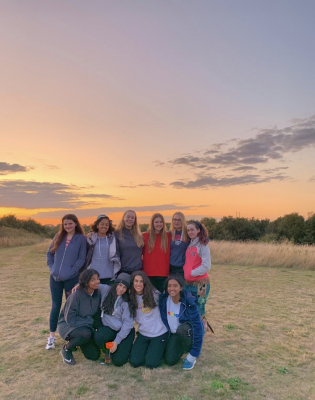 Over the course of the weekend, both year groups (Lower VI and Upper VI) mixed together to cook the meals and participate in activities. Not only was it a great opportunity to bond but we got to do some amazing activities such as jet skiing, banana boating and laser tag. The evenings also gave us an opportunity to bond as we gathered round the campfire to talk, sing songs and drink hot chocolate. By the end of the weekend we had all been pushed out of our comfort zones and learnt many different skills including how to all terrain board and archery.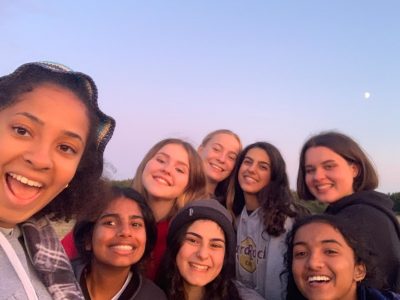 Coming away from the trip I think we can all agree that it was a very memorable weekend and the perfect way to start the year. We would encourage any prospective sixth former to sign up for the visit when the time comes as it definitely has made true transition into Priory 6 even easier than we thought it would be.'
Categories:
Priory Post
Senior
Sixth Form