Poet Mona Arshi's latest collection.
Award-winning poet and Augustinian parent, Mona Arshi, has recently published her latest, wonderful, collection of poetry, 'Dear Big Gods'. Published in April 2019, 'Dear Big Gods' follows Ms Arshi's Forward Prize-winning collection, 'Small Hands'.
'Dear Big Gods' is published by Liverpool University Press and it 'continues its lyrical and exact exploration of the aftershocks of grief…. Nevertheless, at the centre of this book is an overarching commitment to hope, in whatever form it takes…'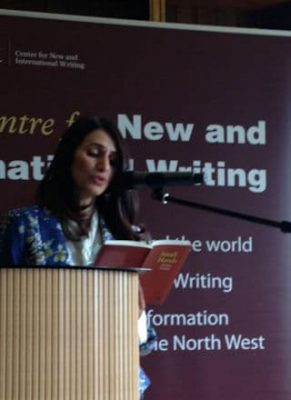 There is a series of events around 'Dear Big Gods' this Autumn and to hear Ms Arshi read a selection of her moving and beautiful poems, please venture out to:
9th September 2019: Café Writers, Norwich
10th September 2019: The Poetry Club, The Coronet Theatre, London
24th September 2019: Waterstones Gower Street, London
2nd October 2019: Burgh House reading, Hampstead.
12th October 2019: Liverpool Literary Festival from 10.00-11.00am
Cheltenham Literature Festival at 6.00pm
23rd October 2019: Poetry London Reading, Kings Place, London
9-10th November 2019: Aldeburgh Poetry Festival
17th November 2019: Boulevard Theatre, Soho, London at 4.30 pm
Categories:
Junior
Nursery
Prep
Priory Post
Senior
Sixth Form
The Association
Whole School