Sporting Success.
Mrs Gosling, Director of Sport, tells us about our inspirational Sports Scholars.
'Last year, we produced an article to introduce our Sports Scholars and to highlight all they do in their field. Throughout the year they have made great progress in their activities through selection for squads or improving on their times. Below is a summary of the progress they have made and what they hope to achieve this year, together with news from our new Form III Scholars and a Lower V scholar.'
Mia de Vivenot (Form III) writes, 'Playing sports has played a big part in my life. It brings a smile to my face and drives me to persevere to achieve my best. The main sports I play are netball, hockey, cricket and athletics. Each sport has its own league and lots of fixtures and training involved.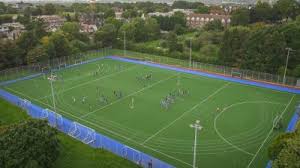 Since finding a love for sport I have gained confidence in myself and surpassed my expectations in what I thought I could achieve. My greatest achievements are winning the Ealing mini mile and last year I represented Middlesex in javelin at inter counties and will compete again this year. In the first match of the cricket season I scored my highest score so far in batting ever (30 runs not out ). I was delighted to be put into the "A" team in netball at school but also surprised because I don't play netball outside of school. In hockey, I was selected for the Middlesex development programme where players are chosen to compete for the Middlesex team. I didn't make the team this time, but I learnt a lot and it was great experience.
I understand that I have a lot to learn and improve on in order to excel more in sport. In hockey I want to be able to use 3D skills (lifting the ball) more frequently in matches. In cricket I want to hit my first 6 in a match (a 6 is when the ball is hit outside the pitch without bouncing). For running, I want to qualify for the London mini marathon because unfortunately this year although I ran a personal best time, I just missed out on a place.
In athletics I want to work on getting the javelin to fly well consistently so it will land properly and not be a foul throw. In netball I want to work on getting free from my player faster so I'll be able to take passes.
It is a great honour that I was chosen to be a Sports Scholar so I hope I will always try my best and keep enjoying sports and maybe someday inspire someone else to play sports.'
Ireoluwa Sangosanya (Form III) says, 'Sport is an important part of my life and it keeps me away from being on technology every day. It also another means of socialising with my friends and do sports with them as a team and individually.
I play various sports at school and my main sports are netball, hockey (in which I am in the A team) and athletics, where I am a sprinter. Outside of school I am currently in the Ealing Hockey U12 Club and next year may be joining Grasshoppers Netball for U13.
Since competing in sport both in and out of school I have been awarded many prizes and a key highlight was being awarded Junior Sportswoman of year at the Sports Awards last year.
Next year, I would like to improve on different hockey skills such as: flicks, slaps and hitting the balls into goals and strive for selection into the Middlesex team. Furthermore, I would like to work on long distance running to challenge myself to keep a faster pace for a long amount of time. I hope to continue to play sports for the rest of my life.'
Joanna Doran, Lower V, is the new Senior Sports Captain as well as a Sports Scholar. 'My main sports are hockey and netball and I have been playing these two sports since Upper I and I love to play them
I have also been playing hockey at Harrow Hockey club for 5 years where I play for the U16's girls who won their league remaining undefeated all season. I have also been selected for the Middlesex team three years in a row. In my first year in the team we came second in the league but the following year we came back fighting and won EVERY match. I am a regular in all of the fixtures playing Defence or Centre Midfield. Following this season I have been asked to try out for PC Hockey. Next season, I hope I can make a positive influence on Sport at St Augustine's as myself and the other girls strive for Sports excellence.'
Olivia Sparks, Lower IV, has continued to represent the school in a variety of Sports, specifically A team Hockey and Netball who have both had outstanding seasons. 'I started the season by winning the Ealing Schools Cross Country and have continued to have a great season. Outside of school, I have been selected for U14 Middlesex hockey, and the Academy team. I also completed the London Mini Marathon in an impressive 21 minutes and have achieved personal bests in 200m (27.58s), 800m (2mins 33s), 300m (45.42s). I am working on improving my 200m time to 26.5seconds to gain qualification for County competitions as well as continuing to represent Middlesex in Hockey.
Since the last update, Naomi Nnatu, (Lower IV) has focused on netball as it's her passion and where her heart lies. She set targets at the Going for Gold Gifted and Talented programme and has achieved them. She has been selected to play for Middlesex County Satellite Academy Netball (the first stage on the England Netball pathway). Following this, she trialled for Phase 1 of the Middlesex County Academy (the second stage). I am happy to say that she was one of 50 to be selected out of approximately 145 girls who trialled that day. This is a brilliant achievement, as it means she is getting closer to her ultimate goal: to play for the England Roses Netball Team. She regularly represents the school in fixtures and plays netball at club level for Academy Netball Club. Naomi says, 'My position as a Sports Scholar is something that I hold with pride and enthusiasm and I have the drive to continue to do well. My aspiration for next year is to get into a Franchise (Super league Netball Team) and train at that level.'
Coco Stephens (Upper IV) has enjoyed playing county hockey for Middlesex again. She also now plays for Ealing Ladies which is a fantastic experience as she is playing with adult women. The game is more physical and she learns a lot in not only skills but tactics as well. The team was promoted to the second division after a highly competitive season and this summer Coco is challenging herself to play in the Ealing Sixes, which is mixed. Coco embarks on her GCSE course this summer and in preparation she continues to improve her Trampolining at the London Trampolining Academy.
At school, Coco continues to participate in a variety of Sports and captained the team on the Paris Netball tour, which she enjoyed and which helped develop her leadership skills. The team came second in the plate tournament – a great achievement.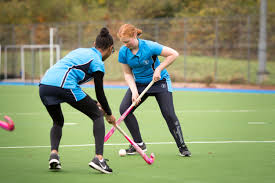 Next year, Coco will strive to be selected to play for Middlesex again and she will continue to play for Ealing Ladies. Coco is also hoping to get some inspiration from the up and coming FIH Pro League Match between England and Australia.
Amelie Vadon (Upper IV) has had a fantastic year with her swimming. She has competed regionally for swimming and her specialism is the 200m backstroke. Impressively she is now 5th fastest in all of London. This year, she has been selected to compete in Ireland at the National Swimming Championships in which she hopes to make the final and improve her personal best again – she has already knocked over 5 seconds off it this year.
Categories:
Priory Post
Senior
Whole School