St Gregory's Reception class.
Our pupils are privileged to be able to visit the Priory Farm whenever they wish and Form Teachers always ensure that their classes make the most of the opportunities afforded to them for well-being and also the linking of visits to the curriculum.
But not everyone can visit the farm as often as our pupils. Which is why we are always delighted when other schools come to the Priory Farm. The visit of St Gregory's Reception class on 3rd May was once such occasion and a wonderful opportunity for the children who could see the growth and development of the farm and its animals since their visit the previous year when they were in the Nursery.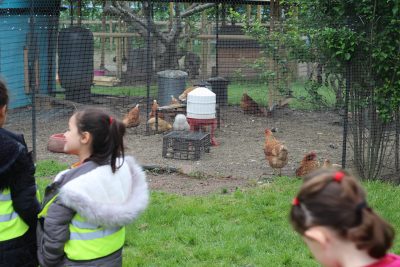 The children saw our pigs, chickens and sheep and they even had the opportunity to meet our two lambs – something everyone was very happy about.
Mr Raffray, who led the pupils through the Farm and its animals said, 'The St Gregory's pupils were all inquisitive and eager to learn and they all immensely enjoyed their visit'.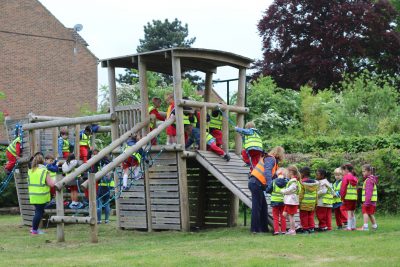 After their visit to the farm, St Gregory's enjoyed time playing in the Prep Meadow and afterwards partook of some refreshments and were given an 'I saw the animals at St Augustine's Priory' t-shirt!
We hope to welcome St Gregory's here again soon, and look forward to visits from other schools in the future.
Categories:
Nursery
Prep
Priory Post
Whole School