A victorious visit.
During the first week of the Easter holidays, from Wednesday 10th to Sunday 14th April, eighty-five of our U12 – U16 netballers travelled to Disneyland Paris for the England and International Netball Festival.
Ms Cross, P.E. Department, was one of those who accompanied the tour and takes up the story:
'On our first morning in Paris, all our eleven teams travelled from Disney's Davy Crockett Ranch for the group stages of the netball festival. All our teams played extremely well in their opening matches with many wins and narrow losses, with many teams finishing in the top two of their pool and all teams qualifying us for the quarter finals on day three. In the afternoon of our first day, we had our first experience of Disneyland, exploring many of the different rides. The U14s were shameless in their attempts to sweet talk the PE staff into letting them go in the front of the group.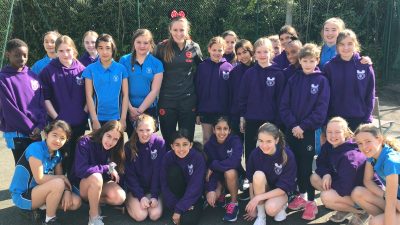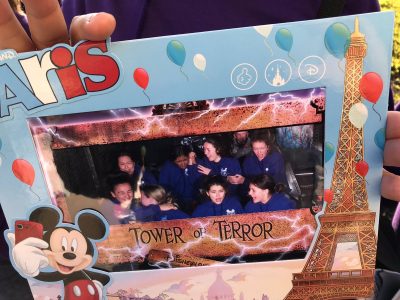 A morning of coaching workshops started day two with a bang, led by performance coaches and players from top England Superleague teams; this gave the girls a chance to experience different coaching styles and to interact with girls from other schools. After a morning spent at Torcy in which we sustained a few injuries, the girls headed to Walt Disney Studios, and tested their fate on the infamous 'Tower of Terror!' There may have been just a few shaking legs and screams with Miss Cross's heartrate reaching 110; standing outside the ride I might add! Having all survived the experience and ensuring another classic group photo for the archives, more screams were to be heard from the sea of purple hoodies on the Indiana Jones and Space Mountain roller-coaster. This somewhat tainted our fierce and courageous demeanour on the court.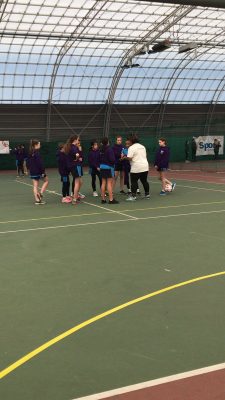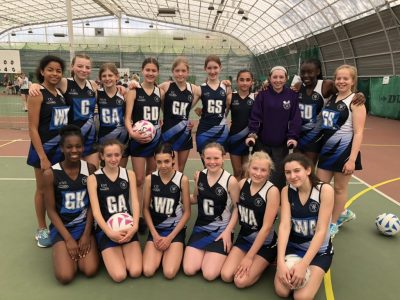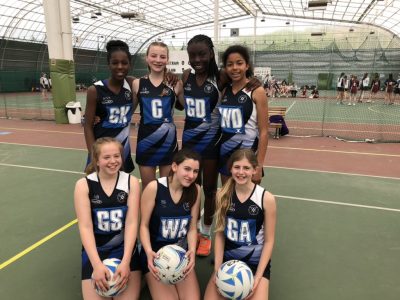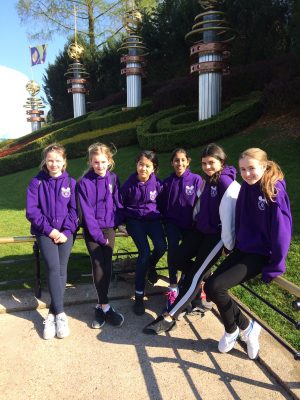 The third day started with the netball finals for the nine U12 and U14 teams. While the U16 teams were mentally preparing in Disneyland on rides which gave them some extra adrenaline for their afternoon session of finals matches. The U12 and U14 teams played extremely well in all matches on Saturday with the U14Cs narrowly defeating the U14Fs. Later that afternoon we went to back to the parks for a few more rides and some shopping, before heading to the awards meal. Awards were given for final places as well as the winners of skills tests performed during the coaching workshops.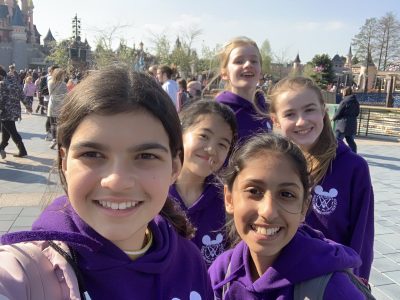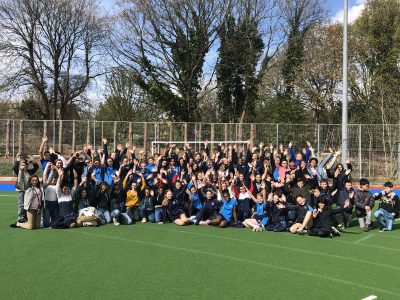 Congratulations to all teams on your trophies, you really were incredible and developed so well as the week went on, showcasing some fabulous talent.
Final placings for our teams in the International Netball Festival:
U12A – Showdown Cup Winners
U12B – Showdown Cup 5th Place
U12C – Showdown Cup 8th Place
U14A – Showdown Shield Winners
U14B – Showdown Shield 6th Place
U14C – Challenger Shield Runners Up
U14D – Challenger Shield 3rd Place
U14E – Challenger Plate 8th Place
U14F – Challenger Bowl 8th Place
U16A- Showdown Cup 7th Place
U16B- Challenger Shield 7th Place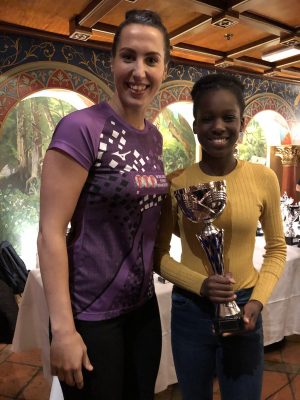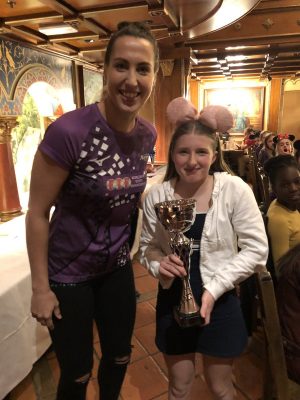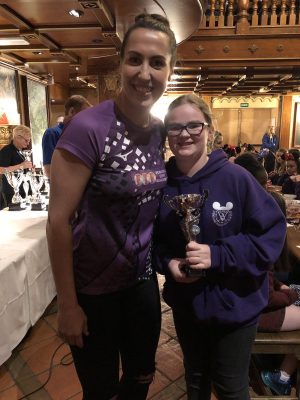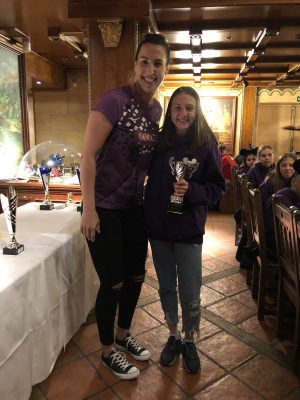 Some of our winners
Overall the girls had a great trip, and this was a fun introduction to touring. They were all a credit to the school, with the England Netball organiser highlighting how delightful and helpful the St Augustine's Priory girls were.'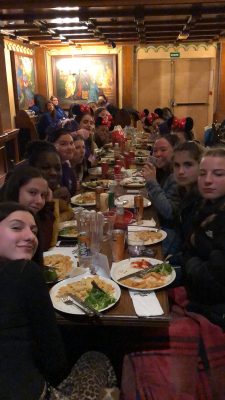 Categories:
Priory Post
Senior
Sixth Form
Whole School