A time to reflect.
Tuesday 26th March was a time for reflection at St Augustine's Priory. Nursery to Upper II enjoyed 'Be Spirited', a day when the Chapel and Chapter Room are filled with spiritual exercises for the girls to enjoy. This year Be Spirited took place during Lent, a fitting time for a day of peace and meditation.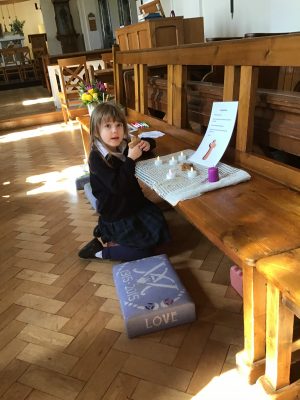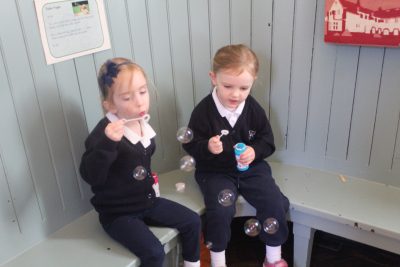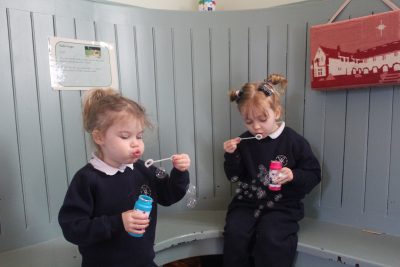 There were a variety of activities for the children to take part in and they rotated around all of them. These included 'holding' crosses, the opportunity to pray for someone while blowing a bubble to help focus the mind and a dish of shells and pebbles to hold and contemplate. Girls could also write down their dreams and hopes on paper flowers, write a prayer out for those they missed. They spelt out words using scrabble tiles that helped them to think about God, said prayers for the world using a globe and used their handprints to write prayers.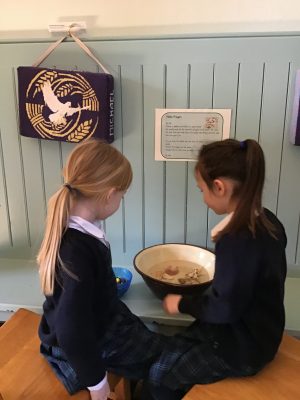 There was also a box, said to contain something very precious and unique. What was inside? A mirror.
This is a lovely day for all to enjoy, to realise that the Chapel is central to our lives, a place to sit. Or think. Or pray. Or just be.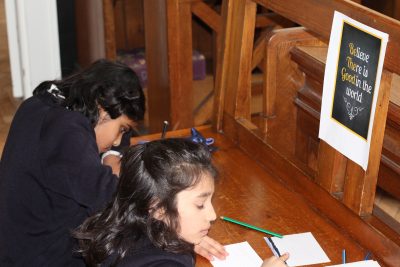 Categories:
Faith Life
Junior
Nursery
Prep
Priory Post
Whole School