Seniors and Juniors: Experiments and enrichment.
St Augustine's Priory is gearing up for British Science Week next week. There are a host of activities taking place throughout the school, from Juniors through to Priory 6, including the Junior School Science Fair run by Lower II and taking place on Friday 15th March. Science teacher, Ms Burrell, is preparing for this highlight of the scientific year and here reports on the reasons for and the highlights of British Science Week, focussing in this article on activities in the Seniors.
'The annual British Science Week runs from 8th until 15th March and has the national aim of celebrating all Sciences and their importance in our everyday lives.
At St Augustine's Priory the Science department delivers a challenging curriculum to our students and provides opportunities throughout KS3, 4 and 5 for our girls to develop the skills they need to become good scientists. The GCSE and A Level curricula do provide a good breadth in Science and offer opportunities to build scientific thinking skills, but this can be overshadowed by the copious amount of facts that must be memorised, and by the very rigid mark schemes with which our students must become experts in navigating. At St Augustine's Priory we are determined to achieve the balance of not only preparing our girls to get the best outcomes in their examinations, but also enabling them to have ample opportunity to think scientifically and develop the skills not only to excel in STEM but which are transferable to other parts of their lives. Science is not simply a set of facts to be regurgitated during an exam, it about us asking questions, making observations, and testing and refining ideas.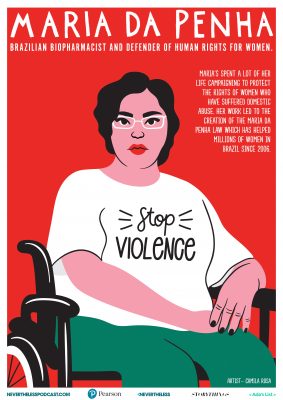 This year during Science Week we will take the opportunity to take a pause in the pupils' current topics and reflect with the students about the importance of their Science education. During their Science lessons they will be using the skills they have developed previously to solve different problems and challenge themselves to create and evaluate their own problem-solving abilities.
Form III students will be working on designing and building balloon cars using what they know about forces and experimental design. Lower IV will be trying to work out the speed of sound, communicating in Morse code and answering their own questions about the world using experiment and research skills.
Upper IV will be answering questions using scientific methods. They will be posed a question by each of their Science teachers and challenged to find the answer with evidence from an experiment of their own design.
Lower V will be attending a workshop led by a company called Medical Mavericks during their first two lessons on Friday 15th March. The workshops will take place in the labs and will be an exciting insight into the myriad careers within medicine.
For the whole school we will be launching a problem-solving competition for Form III – Upper IV, and a second competition for Lower V to Upper VI students.
In addition to this we will run our weekly STEM club where Mr Green will involve our girls in weird and wacky experiments at lunchtime.
Finally, over the rest of the academic year we will have the privilege of hearing from a variety of guest speakers about their journey into and within a STEM career. This is a fantastic opportunity for our girls to find out about the wealth of careers within STEM, to possibly make contacts, and to be inspired by people who come from within the St Augustine's Priory community. Each speech will be scheduled for a lunch time and will be advertised to students.'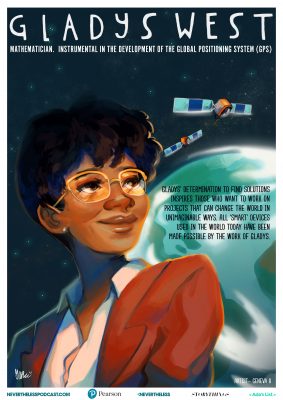 Categories:
Junior
Priory Post
Senior
Sixth Form
Whole School