Training with NFL Philadelphia Eagles.
We play many sports at St Augustine's Priory – hockey, netball, cross country, tennis, athletics, – to name but a few. However, Enya, Upper I, a keen sportswoman is always ready to try something new! She recently had the wonderful opportunity to explore a sport not played at school and trained with the U.S. Superbowl champions (the equivalent of our FA Cup Final!). Enya takes up the story…
'In October I went to the London Irish ground in Hazelwood to train with the Philadelphia Eagles. The Philadelphia Eagles are the NFL Superbowl champions, they were in London because they were playing the Jacksonville Jaguars. The reason I was there was because I am playing for the London Irish under 9s and while they were in London the Eagles trained on our grounds. So they organised a training session for the underage. One of the players I met was Carson Wentz, he was with me on a tagging drill; other NFL skills I learnt were tackling, catching at pace and how to fall. I enjoyed all of it especially learning how to fall without hurting myself.
Carson Wentz
The most exciting thing on the weekend was going to Wembley Stadium for the NFL game. Not only did I get to watch it, I was the 'Honorary Captain' for the Jacksonville Jaguars. This meant that I went out on the field with the captains for the coin toss at the beginning of the match.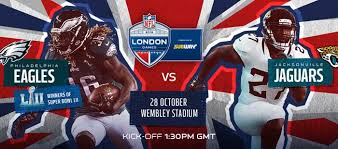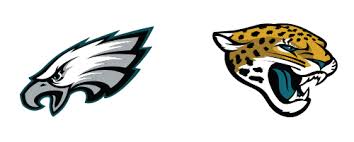 There are six captains on a team: here are the captains for the Eagles – Calais Campbell, Telvin Smith, Blake Bortles, Leonard Fournette, Brandon Linder and Lerentee McCray. This was very exciting, my name was read out but I didn't hear it because it was so loud in the stadium. It was a really long game and there were loads of breaks, so I prefer watching and playing rugby.'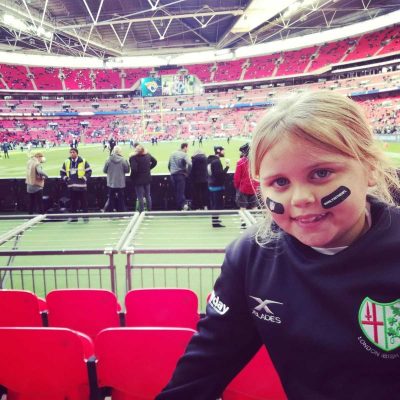 Categories:
Junior
Priory Post
Whole School