Young Enterprise programme.
You will have seen members of our Young Enterprise team, Natura Beauty, selling their wares at this year's Priory Pyrotechnics, where their bath bombs and clay face masks proved very popular. Aoife Pedreschi, Lower VI, is the Managing Director of this year's St Augustine's Priory Young Enterprise team and here describes Natura Beauty's work and products:
'Young Enterprise is the UK's leading enterprise and financial education charity, reaching over 250,000 young people every year, including a team of us Lower VI girls who have created our own company under the scheme. Our business is called Natura Beauty, and boasts two handmade products; bath bombs and clay face masks, which we launched on Friday 19th October at St Augustine's Priory 'Priory Pyrotechnics', the school firework's night. Selling out at this first event was a joyous occasion for many in our team, who saw our hard work pay off, further demonstrated by the positive feedback we have received from customers.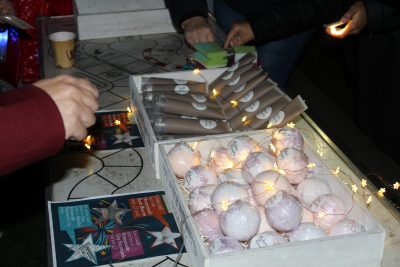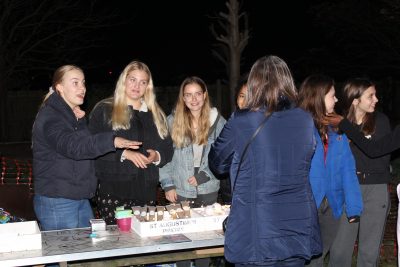 We are not simply relying on this achievement however, as production has continued throughout Half Term and new selling opportunities are continuously being researched. A snapshot of this work can be seen on our company Instagram @naturabeautycompany and Twitter @naturabeauty4, whilst contact can also be made by email at naturabeautycompany@gmail.com. Why not follow our social media to keep up to date with our journey?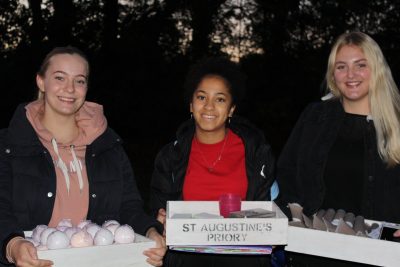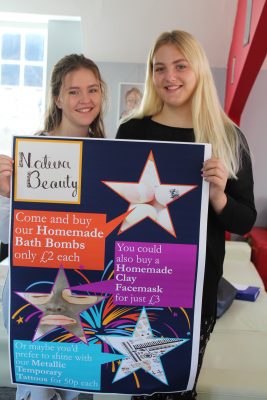 Young Enterprise makes the connection between school and the world of work, enabling young people to develop the knowledge and attitudes they need to succeed, building on eight key skills; communication, confidence, financial capability, initiative, organisation, problem-solving, teamwork and resilience. All these skills have been demonstrated by participants already during the short time we have been working on this project and, as Managing Director, I am keen to see more people flourish, whilst also continuing to notice my own personal growth under the scheme. Young Enterprise is a brilliant opportunity for girls in Lower VI and is just one example of the brilliant initiatives offered at the school that I positively encourage girls to undertake.'
So, if you are wondering what to buy for Christmas presents – may I recommend some of Young Enterprise's bath bombs and clay face masks!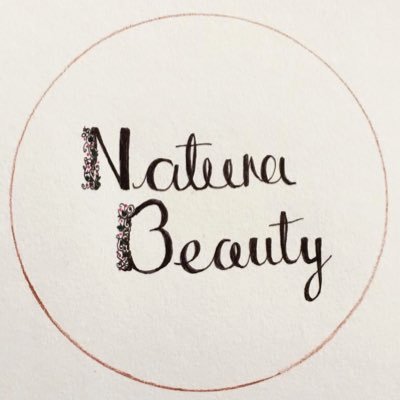 Categories:
Priory Post
Sixth Form
Whole School