An evening of the most fabulous fireworks.
The Priory Pyrotechnics on display on Friday 19th October was indeed a fabulous way to begin Half Term.  Our Parents' Committee organised a wonderful evening of entertainment.  From a BBQ to a tombola and from face painting to a live band the evening was filled with entertainment.
Our Priory 6 Young Enterprise team were on hand to sell their bath bombs and face masks and all ages found something to enjoy in the lead up to the fireworks display.  This was a beautiful sight and was greeted with many 'oohs' and 'aahs' as the sky filled with colours and lights – the school a wonderful backdrop as the rockets soared above our heads.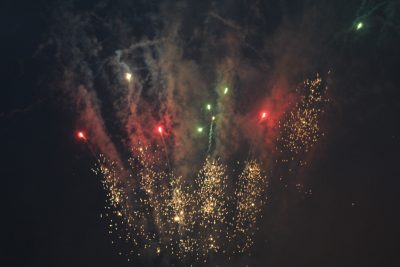 The evening proved extremely popular and the grounds were filled with families ready to enjoy themselves.  Thank you to all who contributed to and helped with 'Priory Pyrotechnics' – and thank you to all who came and enjoyed this great evening.
Categories:
Junior
Nursery
Prep
Priory Post
Senior
Sixth Form
The Association
Whole School