Science in action.
Taking advantage of all that our grounds have to offer is obviously a very important part of life here at St Augustine's Priory. Especially if you are a member of Prep II, studying Science, and want to visit the animals in our Priory Farm! Miss Daya accompanied Prep II to the farmyard, ably assisted by chicken expert and Head of Science, Mr Kane, and Mr Raffray who showed Prep II the wonderful world of our sheep!
Junior and Prep teacher, Miss Daya, leads us through Prep II's adventure:
'This week, Prep II visited our Priory Farm to link in with their Science topic of Animals. Firstly, we went over to the Senior Science block where the chicks currently live and the girls were delighted to be able to hold them and find out how they are looked after. We then went to the farm itself to meet the rest of the animals.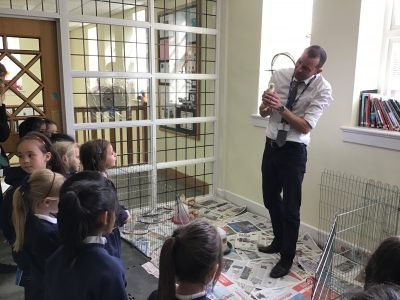 Chicks in the Science lab.
The three pigs looked very happy in their muddy enclosure; we learnt that they love to eat everything and particularly the apples from our orchard. Next, to the chickens.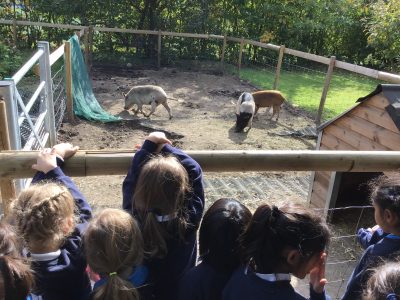 Happy children with happy pigs.
The chickens have a new, highly secured enclosure to prevent any foxes from getting in. We were very amused by the bubble-headed 'chickapoodles'; our favourites were PomPom, Chickira, and the lovely soft Snowflake. Finally, we saw the sheep who were busy eating grass, negating the need for a lawnmower. Did you know that the sheep have a key role in reducing the carbon footprint of our school?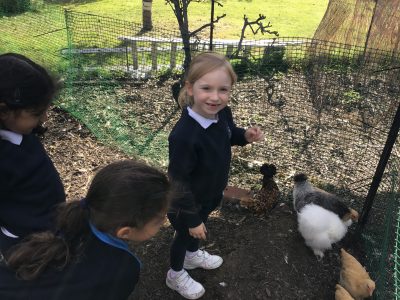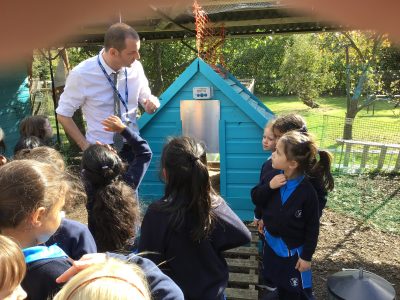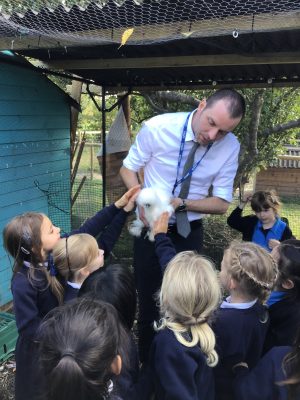 Prep II see the Hen House and meet the Plymouth Rock cross, the Polands and the Silkies.
Overall, we had a very exciting afternoon on the farm and would like to thank Mr Kane for his guided tour and Mr Raffray for introducing us to the sheep.'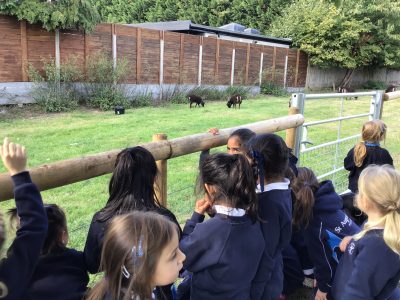 Meeting the sheep.
Categories:
Prep
Priory Post
Whole School