A Feast of Events.
National Poetry Day is on Thursday 4th October and there is a wonderful array of activities taking place at St Augustine's Priory, where there is a strong tradition of writing poetry, both among pupils, staff and parents.

Dressing up as a poet or a character in a poem will be an integral part of the day for the Juniors with a competition for 'The most outstanding creativity and imagination' demonstrated in their dressing up. There is a £1.00 entry fee for participating in the dressing up, the money raised going towards buying new books for the Juniors. A prize of a £5.00 book token will be awarded to the winner in each class.
The Junior teachers' will share their favourite poems with their class and their pupils will prepare a favourite poem for recitation or performance in class. In addition there will be the 'Priory 6 Poets' event, where our Priory 6 pupils will visit the classes and read poems to the Juniors.
In addition, Mr Neil Elder, member of the English Department and poet will be reading from his latest collection on Thursday 4th October at Pitshanger Books, 141 Pitshanger Lane, our local independent book shop. Entry is free for this event.
Starting with wine at 6.30pm, Mr Elder will be reading from 7.00pm from his collection, 'The Space Between Us'. The Pitshanger Bookshop website says, 'This is a collection of poetry which mines the gap between aspiration and reality, appearance and truth, the said and the unsaid, but never takes itself too seriously. With wit and tenderness, Neil Elder explores love, loss and the absurdities of life on earth, bridging the chasm between disappointment and hope.'
This will be a most enjoyable evening and if you would like to attend this event, please do contact Pitshanger Books as they say, 'so we don't run out of refreshments……!'
Pitshanger Books can be contacted at:
Tel: 0208 991 8131or at info@pitshangerbooks.co.uk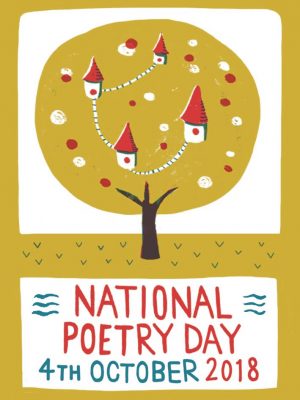 Categories:
Junior
Nursery
Prep
Priory Post
Senior
Sixth Form
Whole School