RAF Air Cadet on duty.
In this, the centenary of the founding of the Royal Air Force, Priory 6 pupil and Air Cadet Heather Woodman was privileged to be involved in a very special occasion.  Heather reports:
'On Thursday 24th May, I found myself lucky enough to be invited to a Garden Party at Buckingham Palace for the Duke of Edinburgh's Gold Award presentations. I spent the full day in the RAF Air Cadets' most formal uniform, Wedgwood Blues, being a shadow for several members of the royal family, ensuring that they were safe at all times. Although the weather was not always on our side, I feel very honoured to have been selected to attend this event and am still not sure if it really happened or not.
Heather and her colleagues at Buckingham Palace
I found myself shadowing a multitude of Royals including HRH Princess Beatrice of York and HRH Princess Eugenie of York, HRH the Earl of Wessex and HRH The Countess of Wessex and HRH The Duke of Cambridge (Prince William), more royals than I ever expected to meet in my lifetime!
I think by far this has been the highlight of my three and a half year career in the RAF Air Cadets, I don't think anything could live up to the experience I had on this day and the many new friends I made will help me to remember this.
In the grounds of Buckingham Palace
Joining the Air Cadets has truly changed my life forever and I will always be grateful for the limitless opportunities that have been available to me.'
The Air Training Corps was officially established in 1941 and, the website says 'During World War ll, the school-based OTC Air Sections were absorbed into the ATC. In 1948, the OTC was renamed the Combined Cadet Force and most of the original OTC Air Sections became CCF (RAF) units [Combined Cadet Force]. This is the structure that exists today….' Activities in the Air Training Corps include camping, Easter, summer and overseas camps and adventure training with opportunities for gliding and air experience flights.
This was such a memorable occasion for Heather and one she will treasure for ever.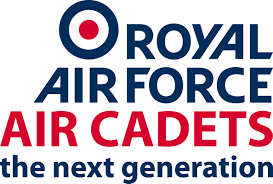 Categories:
Priory Post
Sixth Form
Whole School