Plans for the week of 11th – 15th June.
In school assemblies on Friday, 25th May, Priory 6 introduced us to the plans for Women's Wellness Week, running from 11th – 15th June.
This will be a packed week of events and talks at St Augustine's Priory, encompassing many issues which impact on women's lives.  These will be informative, educational  – and entertaining.
The aims of Woman's Wellness Week are to encourage and promote a greater understanding of the issues that surround women's health, encourage confidence in ourselves, to enable us to have an appreciation of our bodies and the ability to talk to each other about them and to raise money for the a-Sisterhood charity and the Hammersmith Hospital Oncology Department.
Priory 6 stated that 'As women we feel that this week is important to find a common language between us all'.
On Monday 11th June there will be a talk in Assembly by Mrs Melody Ransome (a St Augustine's Priory parent) to launch the event.
On Tuesday 12th June during little break there will be a Priory 6 Nail Bar to raise money for a-Sisterhood.  a-Sisterhood is a UK-based organisation with an international reach which, its website states, 'seeks to empower, support and protect women worldwide.  Annually, we support a series of international causes and charities which are focused on helping women in need'.  a-sisterhood sees themselves as modern age feminists with a responsibility and an ability to help our sisters across the globe.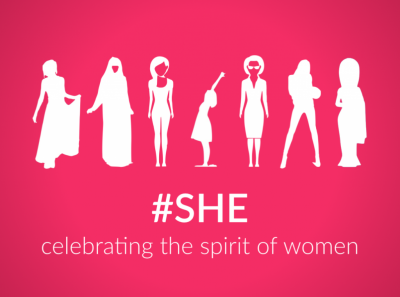 For £1.00 you can come to school with your nails painted;
For £2.00 get your nails painted by our Priory 6 artists!
At lunchtime there will be an 'Ask the Midwife' question and answer session with Julia Melinek (Augustinian parent).
On Wednesday 13th June there will be an Activity Carousel during Period 2. Sessions available are:
'The Myth of Perfection': a talk by Bella Melinek-Glanville, an alumna of St Augustine's Priory and an ambassador for women's issues,
A Body Language workshop led by Ms Hagerty, and
'Body Games' run by Priory 6 pupils Katya and Aditi.
At lunchtime there will be a talk on nutrition by Magda Jenkins, a Registered Nutritional Therapist specialising in all aspects of Women's Health and Paediatrics.
At lunchtime on Thursday 14th June there will be a talk on Global Women's Health by Elizabeth Rafii-Tabar (of the Global Health Unit of the Royal College of Obstetricians and Gynaecologists).
On the final day of Women's Wellness Week, on Friday 15th June, there will be a summary of the week and our BBC School Report video which will be shown in Assembly.  At little break there will be the 'Great Body Bake Off' raising funds for Hammersmith Hospital's Oncology department.  The competition will be judged by Mrs Ransome and senior members of staff.
Hammersmith Hospital
At lunchtime there will be a time for reflection and discussion on the events of the week and the issues raised.
Linked to the events of the week, on Thursday 21st June Mr Kane, Head of Science, will be leading a GCSE and A Level Science visit (Lower V and Lower VI students) to the Hammersmith Medical Research Centre (Oncology department).
Women's Wellness Week is one not to be missed – the events organized will be of interest and value to our pupils and will expand knowledge and awareness of so many issues.
Priory 6 ended their Assembly last week with the following prayer to herald Women's Wellness Week:
Dear Lord,
We give thanks for our school environment
where we are encouraged to use our voices in all we do.
We pray for the girls and women in the world
who are suffering from all kinds of challenges and whose voices are silenced.
May we continue to use our voices powerfully
to support each other and help each other grow.
Amen
Categories:
Faith Life
Junior
Nursery
Prep
Priory Post
Senior
Sixth Form
The Association
Whole School