Prayer Garden prayers.
It is never too early to celebrate and this week our youngest pupils proved this with their marking of the Feast of Pentecost, which took place last Sunday.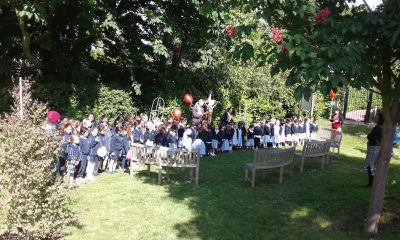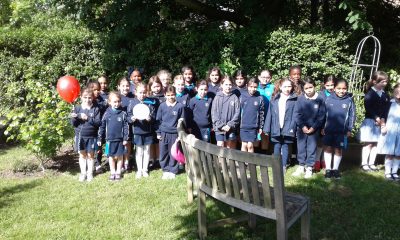 Our Prayer Garden proved the ideal venue when all our Nursery and Prep I, II and III pupils gathered there to celebrate Pentecost, the marking of the descent of the Holy Spirit upon the Apostles in Jerusalem.

Ms Morris, Nursery teacher, reports: 'This was a wonderful experience for us all. The Nursery and Prep children joined together in the Prayer Garden and listened to some music, emphasising the 'Alleluia' so fitting to this season. Each class then read a prayer of thanks and celebration before releasing four red balloons into the sky.
This was a very calm, peaceful and uplifting experience for us all'.
Categories:
Faith Life
Nursery
Prep
Priory Post