St Augustine's Priory Association invites you to return!
It's ten years since the Upper VI of 2008 left St Augustine's Priory. Time for so many things to have happened in their lives. And now it's time to revisit St Augustine's Priory!
The St Augustine's Priory Association is delighted that on Sunday 13th May the Upper VI 2008 leavers are returning to school to take part in an afternoon of reunion, remembering and reminiscing. Starting at 2.00pm with Mass, followed at 2.30pm by tours of the school and then a drinks reception at 3.00pm.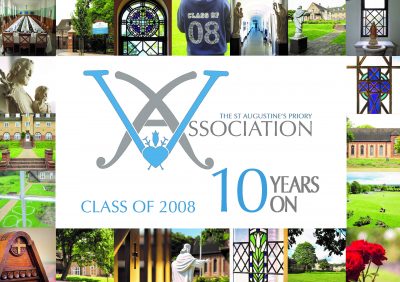 Many things have stayed the same and there have also been many changes: a new Reception area, a refurbished Hall. Oh, and some pigs, sheep and chickens!
If you are a member of the 2008 Upper VI year group, we would love to see you on Sunday 13th May.
Please email the Bursar on jpowell@sapriory.com to register for a reunion to remember.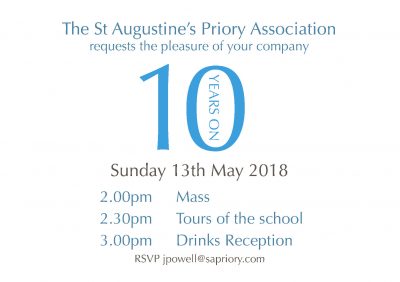 Categories:
Priory Post
The Association