GCSE and A Level Spanish students visit the BFI
Karina Kular, Upper VA, reports on the recent visit of GCSE and A Level Spanish students to the BFI Southbank:
'On Friday 8th December 2017, GCSE and A Level Spanish students went to the BFI Southbank to learn about the famous Spanish director, Pedro Almódovar. We went by tube to Southbank bright and early as the event started at 10.30am. There were two speakers, one woman who spoke in Spanish about the director and another who summarised the points in English for non-native speakers of Spanish. There were many activities arranged for the students, for example, watching clips of films made by him and answering questions in Spanish. At the very start of the talk, questions that were asked in Spanish were answered in English as many people were not confident with speaking the Spanish language at the beginning. However, later on, many people found the confidence to start speaking in Spanish, which was phenomenal.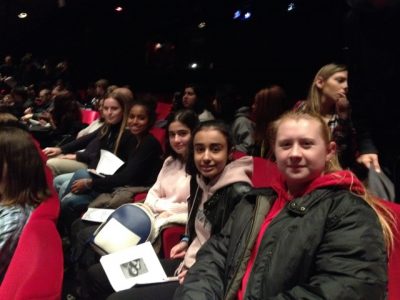 Lunch was at 12.35pm until 1.25pm. Girls were allowed to go out of the theatre and enjoy Central London and the culture it offered. However, it was bitterly cold! At 1.25pm, students went back into the theatre to finish off the talk, which was mainly about the film called "Volver" which means "to return", which is on the specification for the students taking A Level Spanish.
At 1.40pm, students watched Volver by Almódovar. For some students, it was their third time watching. For other students, for example me, it was my first time watching the film. The film took 120 minutes and although the duration was long, the film was absolutely amazing! When the film ended, the ladies finished off with a question and answer session about the film and extra information about the director.'
These visits enhance the students' enjoyment and appreciation of A Levels and are immensely valuable – and fun!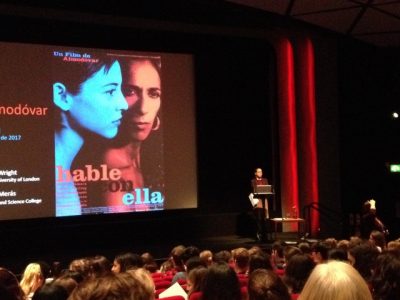 Categories:
Senior
Sixth Form
Whole School