The Nutcracker at the Royal Opera House
Under the pretext that dance comes under the banner of PE, Miss Hales managed to inveigle her way on to the Lower I and Upper I visit to the ballet this week. Her opinion on the Royal Ballet's production of 'The Nutcracker' at the Royal Opera House genuinely sums up everybody's feelings after seeing this traditional Christmas event:
'So amazing! This was a fantastic cultural experience. The best thing I've ever seen, with incredible performances. I have never seen such poise, beauty and effortless grace. I absolutely loved it! You have allowed me to tick something off my bucket list!'
After those comments you may feel that it is redundant to print more. However, in the interests of fairness, here are some comments from some of the other participants!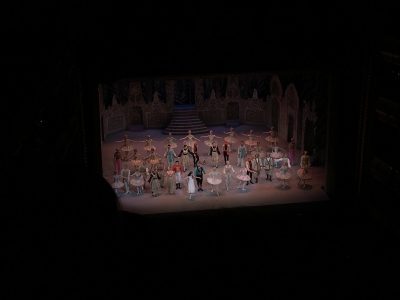 To those slightly bemused, 'The Nutcracker' is a favourite seasonal outing. This classical ballet tells us of a young girl's (Clara) enchanted Christmas present which leads her on a wonderful adventure in this beautiful classical ballet, danced to Tchaikovsky's immortal score.
Anoushka, Lower I, writes: 'A wonderful performance. The costumes were elegant and fantastic! Clara's dress was made out of silk, her dress was fantastic! The music was elegant and they had an orchestra in front then it went backwards under the stage, it was so cool'.
Enya, Lower I, adds, 'Unforgettable performance of The Nutcracker. I liked the music best because some pieces were fast, some were slow, but mostly fast. My favourite piece of music was the Dance of the Sugar Plum Fairy because it was really twinkly. The set was amazing because when Clara was supposed to be shrinking the scene was getting bigger'.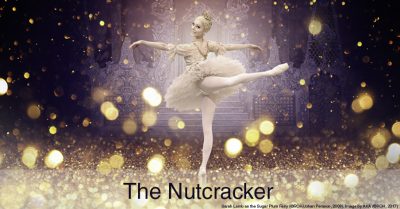 Sofia, Lower I, continues, 'Amazing Nutcracker ballet. The music was graceful and beautiful as people played fragile instruments. My favourite music was the Sugar Plum Fairy music because I liked how the soloist was playing. Some pieces were smooth and some were fast, but mostly light. I loved the snowflake dance and how the ballet dancers made it look easy. When you look at Clara, her dress looks simple, but when she spins you can see the silk in her dress which looks beautiful. I could see the ballet dancers tried their best'.
Sarah, Lower I, concludes, 'I really loved the Dance of the Mouse King. It was so dramatic and when you listen to the music it builds up excitement. I also loved the uncle's costume, Clara's costume and the Snowflakes' costumes and the Mouse King's costume. But I also loved the setting of the soldiers.
I would recommend this performance to my Mum. She loves ballet and classic things. I would also recommend it to my cousin.'
There you have it. If you are wondering what to do on the odd day off over the Christmas holidays, go to see The Nutcracker. Because Lower I and Upper I (and Miss Hales) loved it!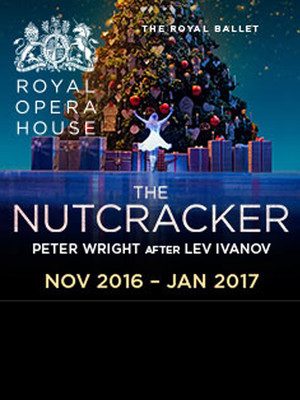 Categories:
Junior
Whole School