Our girls in STEM
As you may have seen from our social media accounts, this Tuesday our Lower IV girls took part in 'Digital Day 2017'. Here Mr Dellow, Head of Computer Studies, gives us more detail:
"On Tuesday 14th November 2017 schools across the country took part in 'Digital Day 17'. BIMA (British Interactive Media Association) is the organisation responsible for the day, which sees digital professionals head back to school to inspire students and give them an insight into a world of digital careers. This is a free initiative to get schools taking part in order to inspire and inform students. St Augustine's Priory was partnered with Big Group who are responsible for everything digital for events such as the Brits, and for companies such as Rolex and MasterCard. Having digital industries involved helps to teach our girls about the range of careers available to them as well as what it is like to work for a technology company in the digital world.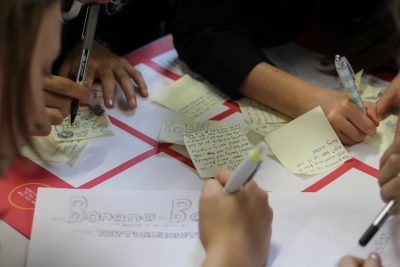 Our day started with a presentation about the various careers available and an insight into some of the coolest and most trendy offices you could imagine. After an ice-breaker game our groups were given a challenge. The challenges were set by some well-known UK-based organisations including LV insurance and The Diana Award. The girls in Lower IV worked together to produce solutions for a whole range of problems.
We ended the day with a "Dragon's Den" style presentation pitch – the question and answer session was pretty intense! The solutions offered included a smart backpack for organising students, a pet monitoring camera and app, a smart pet collar, QR coded nail polish and many other brilliant ideas."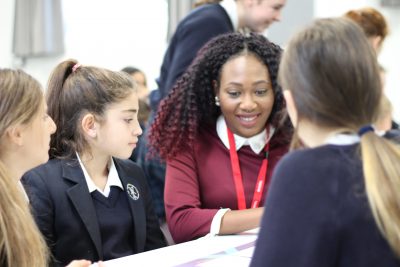 Simran Chandarana of Lower IVA commented:
"Lower IV experienced a day dedicated to the 'digital world' on Tuesday 14th November. It was an absolutely fantastic experience and we all learned a lot. It was great to have visitors from a digital company, called Big Group, come to our school. They gave us some thought provoking challenges, one of which was to build a tower using newspaper! We were then put into groups and tackled some challenges where we designed our own digital devices. Overall, I had an amazing experience and wish that I could do it all over again!"
Categories:
Senior
Whole School