LB TE HC EL PY RA XK
Mr Dellow, Head of ICT, tells us about the visit, on Friday 20th October, of Upper IV to Bletchley Park:
'After a half term of breaking codes and ciphers, Upper IV Computing students were rewarded with a trip to Bletchley Park near Milton Keynes. This is the department's second visit to Bletchley Park and each time we go we discover different parts and hear different stories about the secret code breaking headquarters of World War II. The importance of Bletchley Park can only be fully understood by visiting and seeing the code breaking huts that played a crucial role in the Allied victory.
The day involved a guided tour where the staff told us fascinating stories about the people who worked there as well as the day to day routines and the history of Bletchley Park. Our girls also enjoyed some more code breaking in the workshop session which included a hands-on experience of a very valuable Enigma machine.
There really is never enough time to visit the whole site in just one day which is a real shame. We didn't even manage to visit the excellent shop which has some brilliant Christmas gift ideas.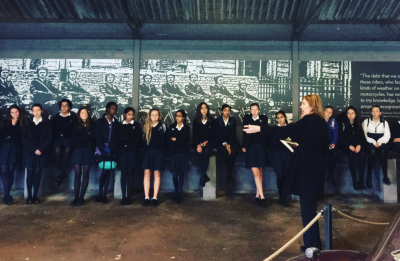 Sennen Powell, Upper IV, commented: It was great to be in the actual place where events took place during World War II rather than visiting a museum'. And Emily Gharabegi said, 'We learnt a lot more about codes and how to crack them!'
There are some great books available for all those code-breakers out there which are available on Amazon. I would recommend:
Bletchley Park Puzzles Logic Puzzle (£4.99)
Bletchley Park Codebreaking Puzzles (£4.99)
Bletchley Park Brainteasers (£9.99)'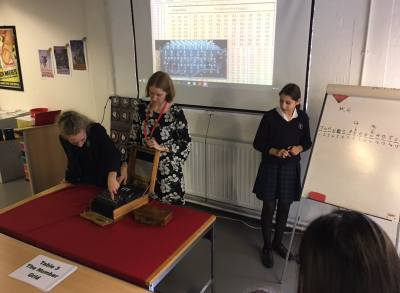 Categories:
Senior
Whole School