Lower V Sports Scholars
As we look back on a half term which has seen us sponsor the Ealing Mini Mile at which a large number of our girls competed and achieved excellent results and a wonderful array of fixtures every week, we rounded off this half term with three of our runners being selected for Team Ealing in Cross Country and double victory for the U12 netballers.
In this, our final look at the St Augustine's Priory Sports Scholars, we focus on Amelia Phillips and Sorcha Tipping, who are both in Lower V.
Mrs Gosling, Director of Sport, comments on Amelia Phillips' sporting prowess, 'Our oldest Sports Scholar, Amelia is a highly committed athlete. Outside of school Amelia participates in Swimming and Water Polo to a high standard. In the summer she represented Ealing in the London Youth Games where they came first! Amelia is competing in a competition four years above her age, so this is an amazing achievement. Her main passion, though, is Hockey where she is a committed member of both the school and Ealing Hockey Teams. Amelia regularly represents in teams in higher age groups which is a credit to her ability. She also competed in the London Youth Games, where Ealing came seventh out of thirty-six teams. Amelia's ambition is to become an international Hockey player like her idol, Sam Quek. With up and coming Middlesex Trials, we hope these will help Amelia to take steps towards this goal.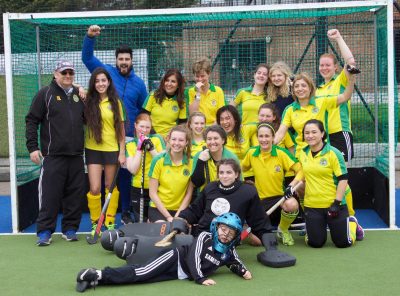 Amelia comments, 'I am a Hockey player at Indian Gymkhana. I play for their Ladies 1s who won division two last season. I also play for their U16s. In June I represented Ealing in the London Youth Games. We placed seventh out of thirty-six teams. I have also represented Ealing in water polo for the Girls U18s at the London Youth Games where we came first. My main sport is hockey and I would like to be as good as Sam Quek, who is my inspiration.'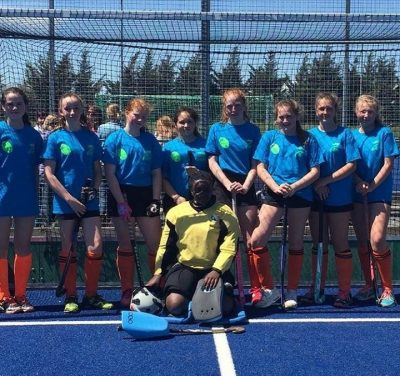 Our second Lower V Sports Scholar, Sorcha Tipping, is, as Mrs Gosling writes, 'a quiet but confident sportswoman who has been an asset to a variety of our school teams. Inspired by her older sisters' love of Sports, especially Netball, Sorcha has enjoyed two Sports Tours to Disneyland Paris and was awarded with player of the season last year. Sorcha is a clinical shooter and when she has her eye in is lethal and an invaluable member of her team. Sorcha enjoys being a member of the team and, as a scholar, she inspires younger performers and girls in her year group. Sorcha hopes sport remains a central part of her life in the future.'
Sorcha adds, 'I have been playing netball since I was just seven, and have loved every moment of it. I also played hockey for five years and did dance for five years. Both my older sisters played netball and they always inspired me to play as well. I have always had a passion for the sport and I love playing in my team. One of my favourite memories of playing sport at school was the Disneyland Paris Netball tour. I went both times, first when I was in Form III and again in Upper IV. I absolutely loved the tours and it was amazing to play teams from all over the country, as well as receiving training from England players. We were lucky enough to come second in our group, which was one of my favourite wins we've ever achieved in our team.
I was lucky enough to receive the Sports Scholarship when I was in Upper II, at the age of 10. This was also one of my proudest sporting achievements in school as I felt incredibly lucky to be given such an amazing opportunity.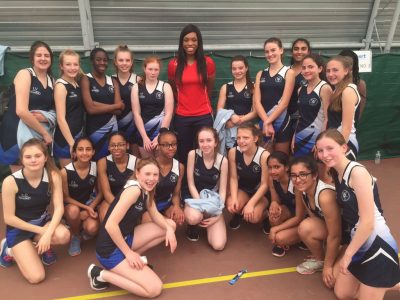 Playing sports and being a Sports Scholar is very important to me, as I can take it as an opportunity to inspire the younger girls in the school to play and get involved, just as the older girls always did for me. Sport to me is just as important a part of school life as anything else, as it has taught me teamwork, the importance of commitment, and how hard work will always pay off. I hope I will be able to represent the school in sports and continue to play with my team for many more years to come, and to also inspire others to get involved and teach them the importance of playing sports.'
Our Sports Scholars are excellent role models for all pupils at St Augustine's Priory – may they continue to not only be inspired by sport, but to inspire us as well!
Categories:
Senior
Whole School