St Augustine's Priory – the best Catholic education for girls in London.
'Our school is founded on St Augustine's premise that when we are happy we learn well. I am glad to say that Educational Psychologists have caught up with St Augustine. Our great joy is the girls with whom we work. I hope you appreciate meeting them as much as we enjoy working with them. Have a wonderful morning.'
Headteacher, Mrs Raffray, concluded her welcome speech with these words at the St Augustine's Priory Open Morning on Saturday 7th October. In a Hall packed with visiting parents and girls Mrs Raffray outlined life at this all-through school and described our approach to education, 'Crucially, we know it is possible to combine academic rigour without exerting undue anxiety. We are passionate about enabling a joyful environment which is not cloying or over-protected. We are creative and inventive in our approach to pastoral care and our commitment to developing each girl in the round.'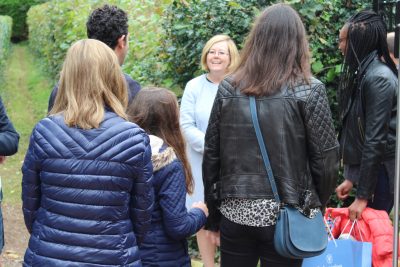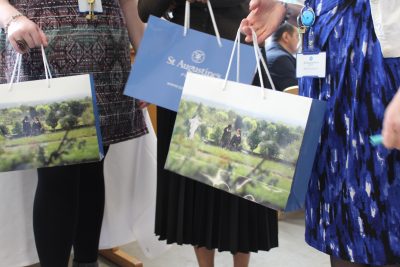 Following on from this our Head Girl, Abbie Buchanan, illustrated Mrs Raffray's words by saying, 'I have the honour of being the Head Girl at St Augustine's Priory. I was absolutely delighted when I was chosen for this role as I knew that it meant I would have the opportunity to talk to all of you here at Open Day and share all the wonderful things that St Augustine's Priory has done for me over the years.'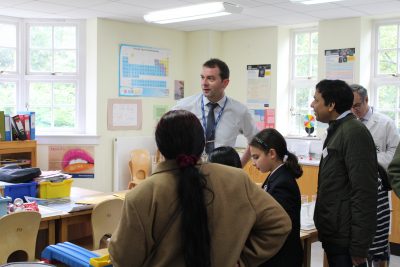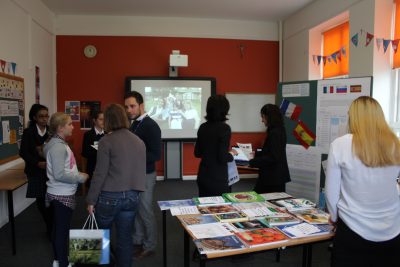 Abbie went on to say, 'As well as exceptional pastoral care, St Augustine's also has a strong focus on academic excellence. Small class sizes have meant that I have formed strong relationships with my teachers, allowing them to tailor everything they teach to my style of learning, ensuring that everyone gets the best possible grades.' She concluded, 'I have no doubt that I would be able to stand up here for hours and tell you more and more about all the reasons that I think St Augustine's is an amazing school. I consider myself lucky to have had the privilege of growing up at St Augustine's Priory, in this academically stimulating and warm-hearted environment that I have loved every minute of and I hope that in many years you girls here today or your daughters will be able to say the same.'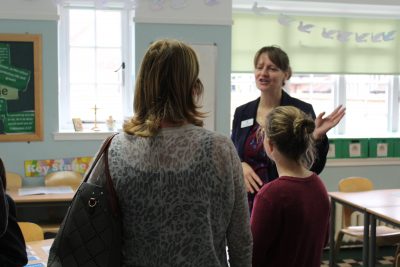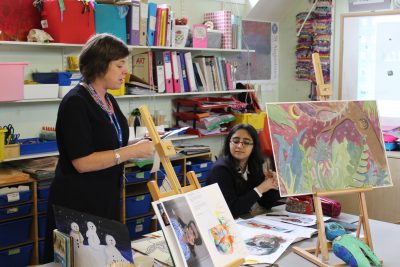 After the introductory speeches families were taken on tours by our pupils and were able to see all subjects and areas of the school, where displays and activities abounded. There was the opportunity to join in and have a go at subjects from Art to Classics and from Maths to Physics. There was even food from around the world on offer in the Geography Department. There were also opportunities to meet the Deputy Head, Juniors, and hear from the Head of Preps and Pre-Preps as well as speaking to teachers from all the subject areas throughout the school. Visitors were even taken to see the Priory Farm and meet and greet our animals (under the supervision of our Farm Managers!).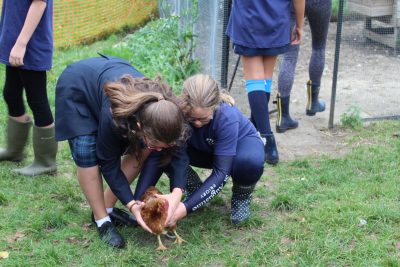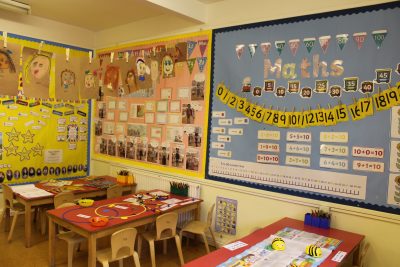 After all this, the Open Day Café provided a nourishing interlude and the opportunity to visit the Admissions Helpdesk with any queries.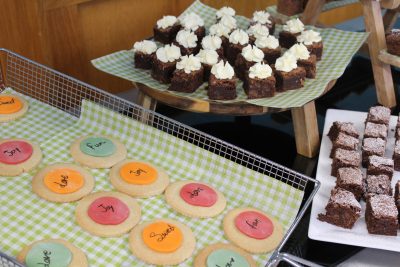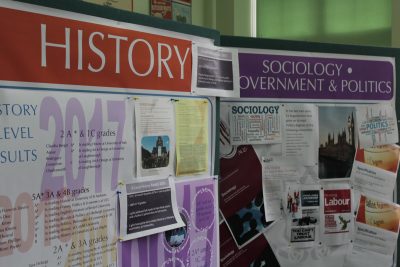 All in all, our Open Morning was a great success with staff and pupils from all through the school welcoming families to share in all that St Augustine's Priory has to offer.
Categories:
Junior
Nursery
Prep
Senior
Sixth Form
The Association
Whole School