Form III Sports Scholars
We are very fortunate at St Augustine's Priory to enjoy the benefits of space that 13 acres of grounds affords us, where a variety of sports are played and fixtures are held throughout the year on our astro-turf. There is a strong PE Department here and we offer Sports Scholarships each year. Mrs Gosling, Director of Sport, here tells us about the scholarship recipients.
'After a successful sporting weekend over 23rd and 24th September where we saw over 60 of our girls competing in the Mini Mile, I thought it was an apt opportunity to highlight the Sporting Prowess of our Sports Scholars.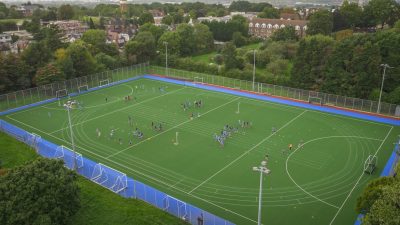 At St Augustine's Priory we are proud of all of our girls who participate in Sport and our aim is that every girl enjoys and makes progress in PE and has a healthy and active lifestyle. We are always pleased to hear about how well the girls are doing outside of school in their Sport. Recent successes include Adriana Krickic in the Ealing Triathlon Competition, Sofia Krunic in Judo competitions and many of our girls competed in the London Youth Games.
We select two Sports Scholars each year and the selection process is always highly competitive. From our scholars we expect commitment and passion for sport, that they be role models to their peers and younger girls, that they set ambitious targets and have the drive to take their sporting knowledge further.
In this article we highlight the breadth and talent of our St Augustine's Priory Form III Sports Scholars and in further articles will focus on the Sports Scholars in other years.
Olivia Sparks, Form III, is a talented all-rounder who, over two weekends in September, won not only the Ealing Mini Mile but also the Richmond one. Not a day goes by which Olivia isn't doing some sport – her schedule is one to be admired to balance such a range of activities, all of which she does at a high level. A committed school athlete in both the Hockey and Netball Teams, Olivia is always keen to develop her performance and become the best version of herself.
Outside of school, she is a member of Richmond Hockey Club and has up and coming Middlesex Trials. For her age, she was the youngest member of the Hounslow London Youth Games Hockey Team. She also runs for an Athletics Club and, not only is she an accomplished distance runner, she is also an excellent sprinter. Over the summer Olivia competed for Hounslow at the Anniversary Games in the U13 Relay Team, which is an exceptional achievement. On top of this she is also Grade 4 Ballet, a brown Belt in Karate and is due to start rowing in January. As you can see from all the above, Olivia's passion for Sport really comes through and she hopes to become an England Hockey player or elite sprinter when she is older.'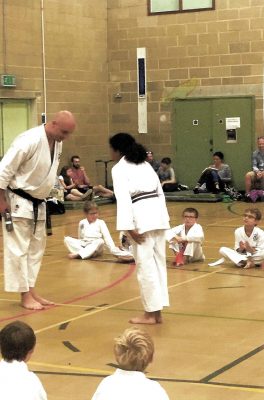 Olivia comments, 'To improve further in sport I am planning on going to the gym more and focusing on my technique. Being a Sports Scholar means to help everyone, do my best ALL the time and learn the skills and then show the skills!'
Mrs Gosling continues, 'Naomi Nnatu in Form III is an athlete who can apply her skills to all activities. She is incredibly focused and strives to achieve her best in all activities. Named Junior School Sports Woman of the Year, Naomi has always led by example and her specific strengths are Hockey, Netball and Athletics. She was part of the Team of the Year at last year's Sports Awards and was a pivotal player in the school's teams. Naomi's real passion is Netball, and her current focus is to represent Middlesex at Netball. In order to do this, Naomi is a committed player at Grasshoppers Netball Club and has recently been names as Captain of the U12 Grasshoppers Team, a fantastic achievement. We know she will lead and inspire the team to a successful season. She is incredibly versatile and makes an impact in any position she plays – often playing for a higher age group, which is fantastic. She is also a committed member of Perivale Athletics Club where she is developing her technique in the 100m and 200m sprints which are her strengths.'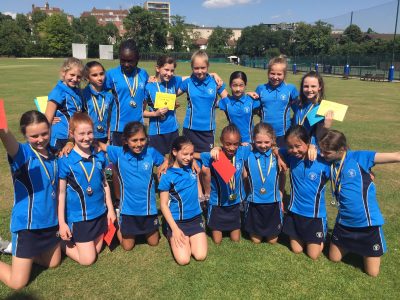 Naomi says, 'I love playing sport. It is an important part of my life, it makes me happy and I love to compete individually and as a team.
I have had many key highlights so far on my sporting journey. In school I have been selected to play on the A Team for Netball and Hockey in fixtures since Lower I and represented the school at athletics meets. I was made Sports Captain in Upper II and have won Sports awards since Lower II, the highlight being this year when I won Junior Sportswoman of the Year and Most Valuable Player.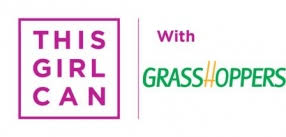 Outside of school I was asked by Grasshoppers to 'play up' for the year above for the whole of last season. We won the U12 league and came second in the U13 tournament.
I would like to improve by aiming to get 100% of my interceptions in netball, work on my posture in hockey; to strengthen my core and become a better long distance runner in athletics. My ultimate goals are to play at county level for netball and to play sport for the rest of my life.
I am so honoured to be a Sports Scholar. I will continue to strive for excellence in all my sporting activities and intend to help others to do the same.'
Categories:
Senior
Whole School