A musical evening
An inspiring element of the study of Drama is viewing professional productions – to enjoy the experience of visiting the theatre, to gain ideas and to exercise critical faculties. All of this some of our Drama students did on a recent visit to the theatre.
Mia Tobin, Upper IV, reports on this musical theatre visit: "On the evening of 14th September, Upper IV, together with GCSE Drama students, travelled by tube to the Peacock Theatre to watch the vibrant, legendary, 80s musical, Footloose.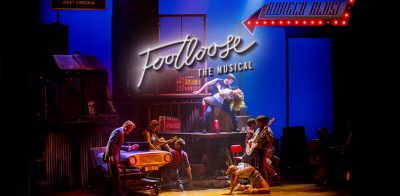 It was a fun-packed evening and I would highly recommend going to watch the show with your friends. It was an amazing experience and it made it even more exciting going with my friends.
We didn't "kick off our Sunday shoes" but we were dancing and singing along to the well-known songs! "Holding out for a hero" was one of my favourites.
Footloose, cut loose!"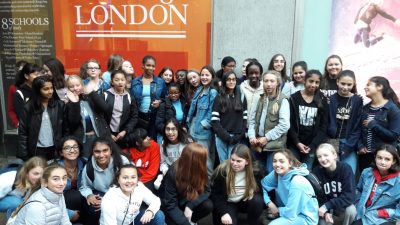 Emily Gharabegi, also Upper IV, adds, "We all had an amazing time dancing and singing along while cramming our mouths full of sweets and chocolates. I loved the songs and the acting. The story was very unique and interesting. All the actors were very good and they made it very realistic. My favourite part of the song was the bit where it said, "Footloose, kick off the Sunday shoes", a very fun and happy song. Overall, we all had a great time and would love to go on another visit to the theatre with the school."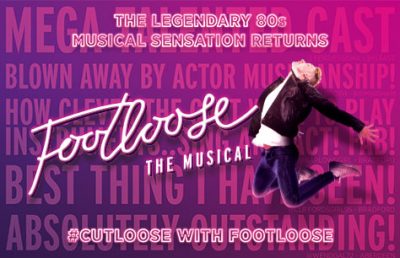 Finally, Ms Brown, Head of Drama, sums up the evening, "The students were such a joy to spend the evening with. The production was particularly impressive because as well as acting, singing and dancing superbly, the performers played an impressive array of musical instruments live on stage; amazing talent. Gareth Gates created a charming Willard and Coleen Nolan's Vi Moore was utterly convincing. The St Augustine's Priory girls were singing and dancing along with the rest of the audience at the finale. Great fun!"
Categories:
Senior
Whole School