Sennen Powell shortlisted
We are pleased to announce that Sennen Powell, Upper IV Alpha, has her photograph shortlisted in the Ealing Wildlife Group's photography competition – to have reached this stage in the competition is a great achievement. The winner's photograph will be displayed in an exhibition in Walpole Park on Saturday 30th September from 10.00am – 5.00pm.
Sennen's picture is of the Comma Butterfly and, if you would like to vote for this photograph, please go to the link below, click on the image and then click the word 'like' underneath the image. Of the shortlisted images displayed, Sennen's picture is the butterfly on the right hand side with the fox above and the bird beneath.
https://www.facebook.com/groups/ealingwildlife/permalink/498241520546482/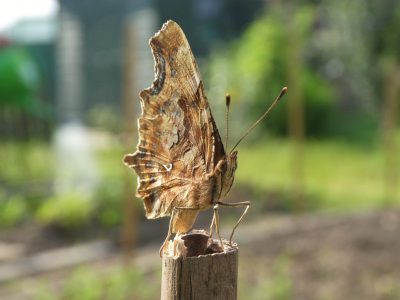 Please note! The closing date is this Sunday, so do share the link and get clicking!
Sennen's mother, Mrs Powell, comments, 'We're all very excited, Sennen has done so well to get this far!'
Good luck, Sennen, and congratulations!
Categories:
Junior
Nursery
Prep
Senior
Sixth Form
Whole School