Mrs E Cebotari
We are pleased to welcome Mrs Erica Cebotari who has joined St Augustine's Priory as our new Russian teacher. Reading her introduction below, you will discover that, aside from being a teacher of Russian, Mrs Cebotari will bring expertise in a range of areas to St Augustine's Priory pupils to enhance their education and appreciation of Russia and the Russian language.
'I did my PGDE (Postgraduate Diploma in Education) in Russian with French at the University of Sheffield and I am extremely excited to be joining the Languages Department at St Augustine's Priory and I look forward to becoming a part of the St Augustine's Priory community.
I am a native Russian speaker; I grew up in a family of teachers in Chisinau, Moldova. I did my degree in the Academy of Fine Arts and Music with a speciality in Acting; I also studied Russian Language and Literature, History of Russian Theatre and Cinema, History of Russian Fine Arts at university and I am delighted to be able to share my knowledge and experience with the girls at St Augustine's.
Following up on completing my degree, I worked as an actress at the National Theatre. After 8 years of performing on the stage, I decided to make a change in my career and became a journalist. Journalism, alongside politics and current affairs, is also a great passion of mine; I worked in the field of journalism for over 10 years.
I am very passionate about languages and would like to use my skills from my acting and broadcasting to set up a project creating radio programmes with children in English and in Russian.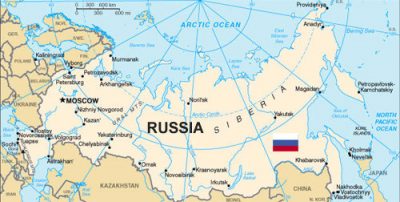 I believe that as a part of this potential project I could work on pupils' speech and pronunciation, using various techniques such as tongue twisters and vocal exercises. I would encourage the children to read and record stories using the techniques they have acquired which can help to improve their sense of self-confidence and feeling of inclusion.
I am keen to make a valuable contribution to the school's team and to continue to develop my own skills and knowledge.'
We know that Mrs Cebotari will enjoy working with pupils, parents and staff at St Augustine's Priory and wish her well as she starts her life here.
Categories:
Senior
Sixth Form
Whole School