Last Friday 16th June, Stephanie Ghobrial of Lower V Alpha, Madina Masoud of Upper IVA and Eleanor Kaffo of Upper IV Alpha used Assembly to talk to the school about the 'Bilingual Hub' programme, and the benefits that come with being a part of it. The girls began by explaining the Hub for us;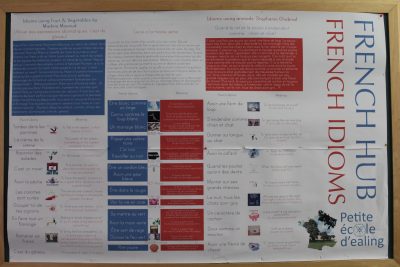 "The French Hub is a programme run by the French Embassy to improve the fluency of pupils in the French language. We work to improve skills in French such as listening, reading, writing and speaking. We learn to understand casual conversation amongst French speakers and we learn new vocabulary. We also learn formal and informal language in different contexts. The aim is to reach a greater understanding of French culture and literature through books and poetry. We are also working towards the DELF exam…
The DELF is a diploma awarded by the French Ministry of Education to prove the language skills of non-French candidates. We will be taking the 'DELF Scolaire' which is for children in secondary school. There are no grades given back in the DELF. You either pass or you don't. If you pass the exam, you could use it to apply to French universities or if you wish to study in France in the future. This diploma is recognised throughout Europe.
French is spoken in many countries across the world, in Europe, Africa, North America, and the West Indies. These places include Chad, Cameroon, the Congo, Belgium, Switzerland and Quebec in Canada. North African countries such as Morocco and Tunisia also speak French as a second language.
Countries in which French is spoken
To join the Hub you need to be excelling in French and at a good level, which can be improved during French conversation club every Friday. If you wish to join, you should express your interest to Miss Gandi or Madame Assemat. There will be an interview conducted by Miss Gandi or Madame Assémat to ensure your place at the Hub.
The DELF A2 Junior Scolaire is the textbook for the DELF A2 exam from which we have been working. We've also read 'Poursuite dans Paris', a mystery book, and 'L'avare', a play by the famous playwright Moliere. During our time at the Hub, we've explored French idioms and their meanings. For GCSEs idioms are useful to convey your knowledge of the language and French culture. We have created stories involving idioms about colours, animals, and food and our short stories were put on display near the Junior classrooms.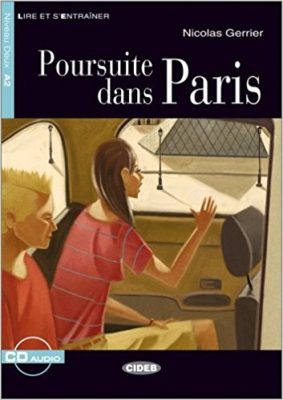 These are some of the idioms we have learned about:
C'est un navet — "It is a turnip" — used to describe something bad.
C'est du gateau — "It's a piece of cake"
Tomber dans les pommes — "To fall in the apples" — which means to faint
The hub has helped us to improve our vocabulary, our understanding of French culture, listening, reading and writing skills for GCSE, understanding of conversational and colloquial French and our homework quality in French!"
Categories:
Senior
Whole School